Salzburger Nockerl: Everything you need to know about the Sweet Treat
Explorer's note: Some links in this post are affiliate links. If you make a booking through them, we may earn a small commission at no extra cost to you. This helps us keep providing tours and top-notch travel advice.
Salzburger Nockerl is a traditional dessert from my hometown of Salzburg in Austria. Despite its popularity, however, it's not a dish the locals order regularly. I had only had Salzburger Nockerl twice in my life, once for my confirmation when I was 14 and once in 2019 to tell you about them.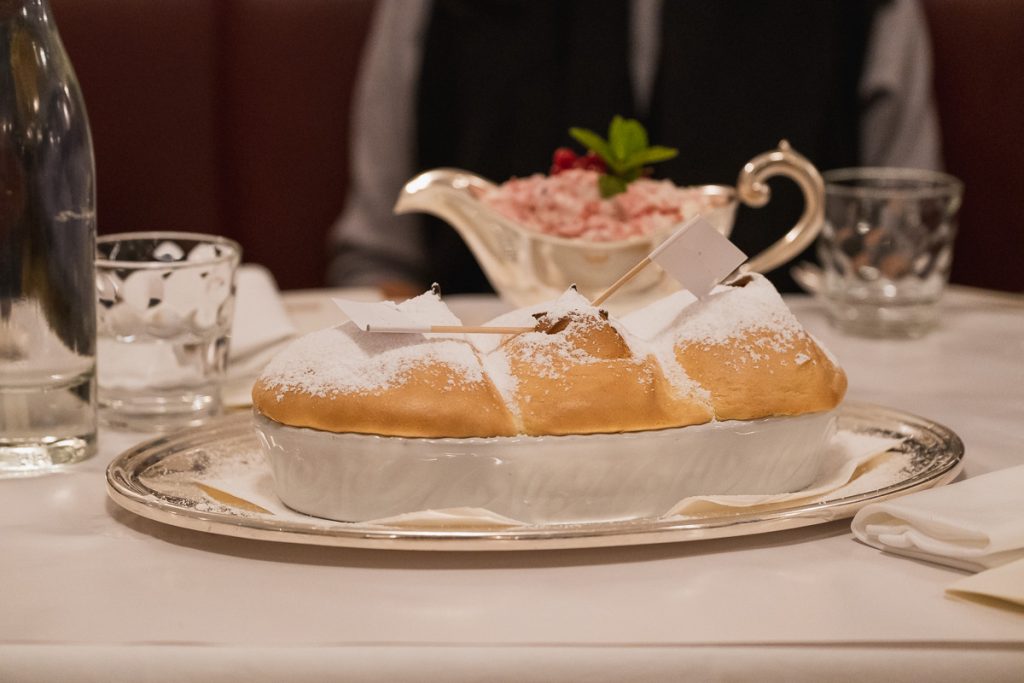 If you are a traveler and a foodie looking to try something truly unique and special, however, I recommend trying Salzburger Nockerl. In this article, you will find out why.
Decoding the Delightful Dish: Understanding Salzburger Nockerl
The dessert is made up of three large meringue mountains, typically served with raspberry jam and sometimes with sweet vanilla sauce. The mountains are made from a mixture of egg whites, sugar, and a small amount of flour and are typically baked to a light, fluffy consistency.
The three mountains are supposed to resemble the famous Salzburg city mountains of Mönchsberg, Kapuzinerberg, and Gaisberg. And just like a light dusting of snow on a mountain, these dumplings are sugared with powdered sugar before being served.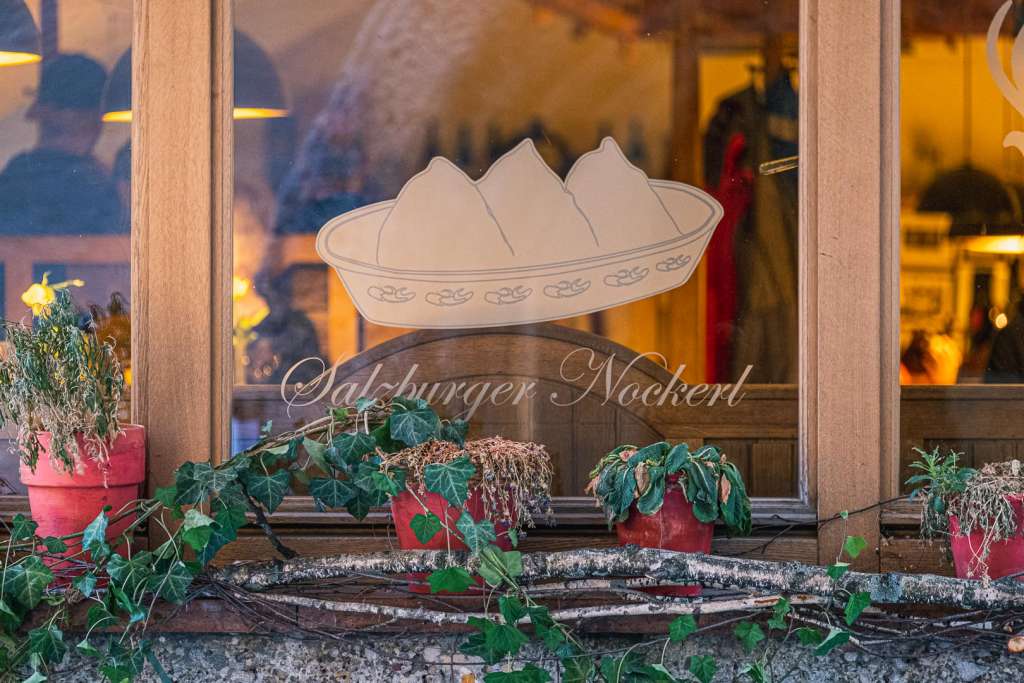 A Taste of Tradition: The History of Salzburger Nockerl
The origins of Salzburger Nockerl are shrouded in mystery, with different stories circulating about how the dish came to be. Some say that it was invented by a local chef in the 18th century, while others claim that it has been a staple in the region for much longer.
However, according to the most popular legend, the dish was created in the 17th century by Salome Alt, the Salzburg Prince-Archbishop's girlfriend. The couple had 15 children together, despite their illicit relationship. Although they could not legally marry, the Prince-Archbishop gifted her the famous Schloss Mirabell in Salzburg as a token of his love. It is said that Salzburger Nockerl was created as a sweet reminder of their forbidden love.
A Perfect Combination: The Flavors and Textures of Salzburger Nockerl
One thing that makes Salzburger Nockerl so special, and one of two reasons I recommend trying them, is their truly unique texture. The meringue dumplings are light and airy, with a slightly crisp exterior and a soft, pillowy interior.
The raspberry jam and vanilla sauce add a rich, even sweeter flavor that perfectly complements the delicate dumplings. The combination of textures and flavors creates a truly unique and satisfying dessert experience.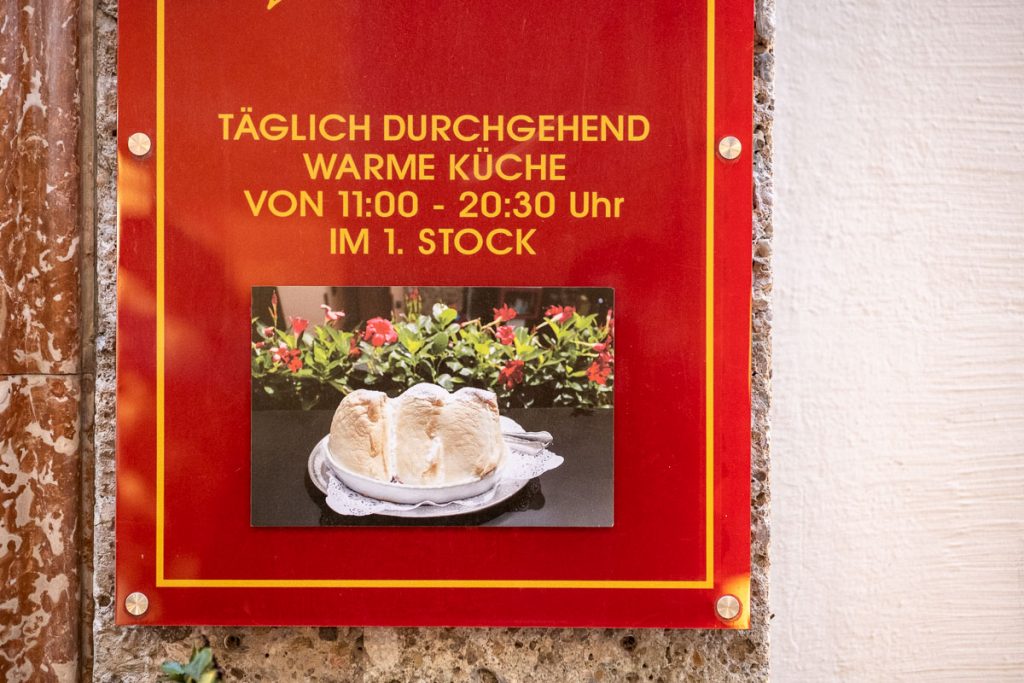 One of a Kind: Why Salzburger Nockerl is Special
The second reason I recommend trying Salzburg Nockerl is that, unlike most other dishes, it's not something you will find in other parts of Austria or Bavaria. This dessert is unique to Salzburg. You will only find it here. Many local restaurants and cafes offer the dish on their menus, and it's a great way to end a meal or enjoy it as a sweet treat during the day.
Where to Find the Best Salzburger Nockerl in Salzburg
As mentioned, because tourists are looking for Salzburger Nockerl, you will find Salzburger Nockerl in many, if not most, of the restaurants and cafes in the old town. But as also mentioned, I only had them twice in my life, so I can't really tell you where to find the best Salzburger Nockerl.
I know, however, which are the best Austrian Restaurants in Salzburg. They are a safe bet to try Salzburger Nockerl.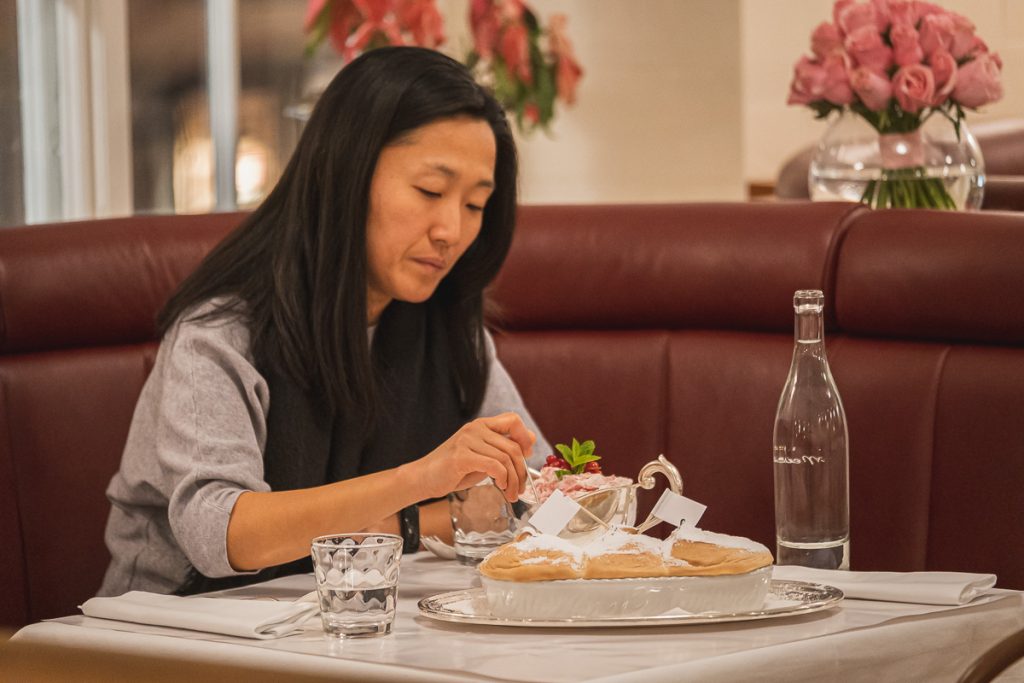 Conclusion
Salzburger Nockerl is a dessert from Salzburg that is worth trying. Three meringue dumplings served with raspberry jam combine textures and flavors that create a truly unique dessert experience. Its origins, steeped in history and scandal, make it even more special. The fact that it's unique to Salzburg and the texture are why I recommend Salzburg Nockerl if you're a traveler and a foodie looking to try something special. Even if it's not something locals would actually eat.
More delicious Austrian Food Recommendations
In addition to trying Salzburger Nockerl, I recommend some of Austria's other traditional dishes. For a taste of the best Austrian dishes, check out my article on the Traditional Austrian Dishes Everyone Should Try. It highlights some must-try dishes such as Wiener Schnitzel, Tafelspitz, and Kaiserschmarrn.
And for those with a sweet tooth, Austria offers a wide variety of other delicious desserts. For more on traditional Austrian desserts, check out my article on the Best Austrian Desserts. It features favorites like Apfelstrudel and Sachertorte.