My name is Gerhard. I am from Salzburg, Austria, and am the founder of the Free Walking Tour Salzburg. As my passion now lies in introducing my city to travelers, it may seem hard to believe that I was not always in love with Salzburg.
Growing up in Salzburg, I never appreciated my town and devoted my time traveling, even living in Spain for a while. When I was 25 years old, I returned to Salzburg and began working as a Bike Taxi Tour Guide, which gave me a perspective on my city that I have never had before. Experiencing my city through the eyes of other travelers and visitors led me to discover the wonders of Salzburg and fall in love with the city that I had called home my entire life.
I began working in hostels and continued with the bike taxi tours. I grew active in Couchsurfing by hosting travelers for free and showing them around Salzburg. I knew that I wanted to grow further in this passion and share Salzburg with more people, so I thought to myself, "how can I incorporate this love for my city into my day-to-day life to earn a living?". I decided to become a certified tour guide and soon founded this company to make a living out of what I love.
Fall in love with Salzburg, just as I have…
As the first free walking tour in Salzburg, we are excited to meet new people from around the world and share stories. We believe that no matter why we travel or what walks of life we come from, we can connect with others and find common ground by exploring new places.
I hope this walking tour will make visitors fall in love with Salzburg, just as I have.
What other Travelers say about Us?
Really interesting tour around stunning Salzburg with Gerhard guiding us through all the major historical sights whilst keeping in touch with some more recent happenings around the city. Highly recommended and this is certainly in my top 3 walking tours (out of hundreds!)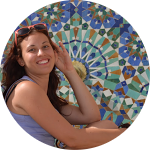 I really enjoyed the tour with Gerhard! Even though it was raining, we had such a great time and he told us a lot of interesting things about Salzburg :) apart from being knowledgeable, he's also very nice and funny, it was a pleasure walking with him through the city! i highly recommend his tour to anyone, regardless of the actual weather:))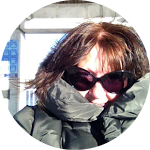 Free Walking Tour With Gerhard .. What a great way to spend the Morning. Gerhard is excellent, very easygoing and knows his stuff totally enjoyed our tour today with Gerhard & would recommend 100% you'll love it. Thanks see you next time from Peter & Kerry ( Aussies )
Our Friends and Partners
I am an avid traveler and a curious guide. Whenever possible, I visit new places, and whenever I visit new places, I try to meet fellow free walking tour guides. Therefore, and by working in Tourism for many years, I made friends in Salzburg, Europe, and the whole world. Friends I can confidently recommend to you.