Where is Mauthausen Concentration Camp and how to get there from Salzburg?
Explorer's note: Some links in this post are affiliate links. If you make a booking through them, we may earn a small commission at no extra cost to you. This helps us keep providing tours and top-notch travel advice.
A visit to Mauthausen Concentration Camp is a humbling experience to say the least. Mauthausen was a slave labor camp built by the Nazis to exterminate unwanted opponents. When it opened in 1938, Mauthausen was the only concentration camp in category III and the deadliest apart from the extermination camps.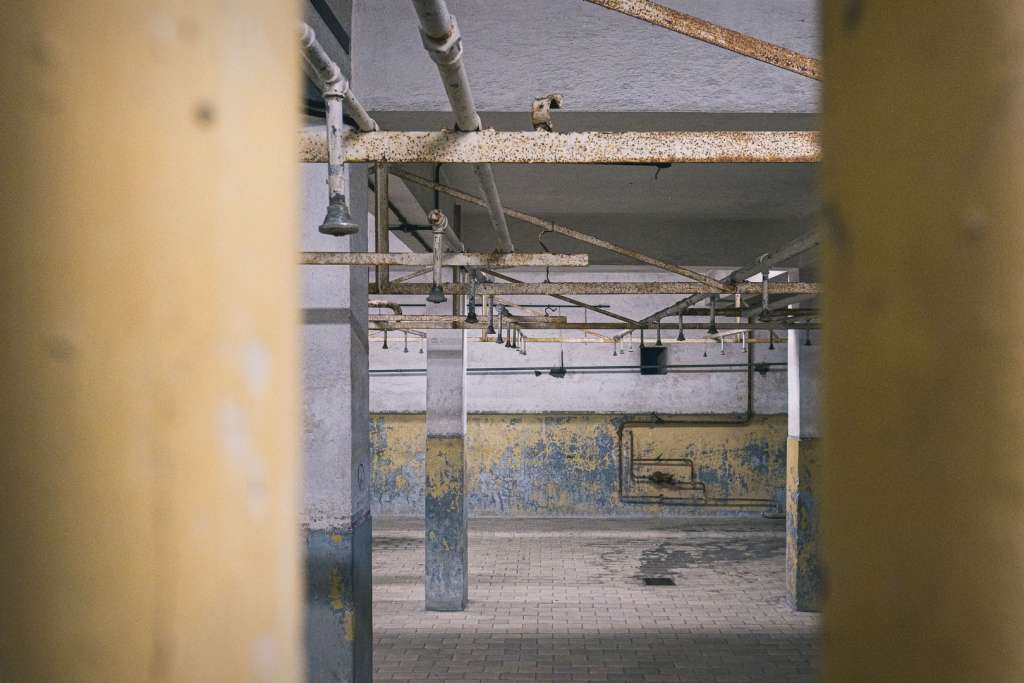 In this article you find out where the Mauthausen Concentration Camp is located and how to visit the Memorial site on a day trip from Salzburg.
Where is the Mauthausen Concentration Camp located?
The Mauthausen Concentration Camp is located on a hill near the town of Mauthausen 20 kilometers east of Linz, an industrial city and the capital of the Austrian state of Oberösterreich (Upper Austria).
The Location for the labor camp was chosen because there were granite quarries and because Hitler wanted Linz to be a Führerstadt (leaders city). The Nazis needed Granite to realize that plan.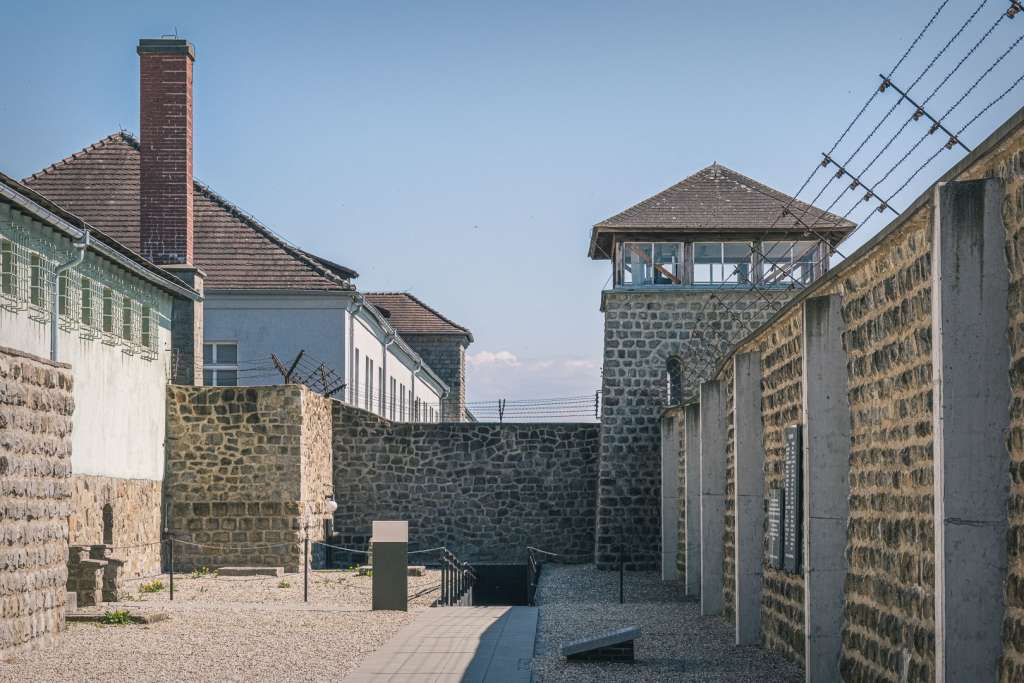 How to get to the Mauthausen Concentration Camp from Salzburg?
Mauthausen and the Mauthausen concentration camp is 120 kilometers from Salzburg. To get there by public transport in about 2 hours and 30 minutes you take a train from the main train station in Salzburg to Linz central station, take a bus and walk for 20 minutes.
To take the train from Salzburg to Linz you simply head to the Salzburg train station and board one of the Westbahn trains. They run every half an hour and you can pay on the train. Just make sure it's the Westbahn company and not ÖBB. With ÖBB trains you can't pay on the train. To save a Euro or two, pre purchase the ticket on westbahn or trainline.
In summer you take bus 361 from the station in Linz to the memorial site. Bus number 361 is a public bus and only runs to the memorial at certain times. Only four times a day and only in summer. The two times that come into question for you are 8:45 and 11:45 (in 2020). 8:45 would be ideal, if you can get up that early but 11:45 will also wark. The bus takes about 30 minutes to arrive at the Mauthausen memorial.
In winter, or if for some reason you can't make it to the busses I mentioned before, you still take the bus number 361 and get off at Mauthausen Linzer Str./Wasserwerk. Don't go all the way to the town. From the Linzer Str./Wasserwerk bus stop it's 1,4 kilometers walking uphill. If you instead go all the way to the town of Mauthausen it will be 4 kilometers walking.
To find the bus stop at the train station in Linz you exit the station and turn right. Keep walking straight for 200 meters and you are there.
There are more options to get from Salzburg to Linz and there is a train from Linz to Mauthausen but these option are not worth considering. Mauthausen train station is in the center of town and therefore 4 kilometers walking instead of the 1,4 kilometers you walk from the bus stop.
The only alternative would be a car. Getting to Mauthausen by car would be convenient. There are plenty of free parking spots in front of the place and the car would also be convenient to visit some other places in the area and the city of Linz.
How to get to Mauthausen from Vienna?
In case you travel to Mauthausen from Vienna and perhaps to Salzburg afterwards you could make Mauthausen a stopover. The plan would be the same. Take a train to Linz and from Linz station take bus number 361 to either the memorial site or to Linzer Str./Wasserwerk and walk for 1,4 kilometers. If you are on the way from Vienna to Salzburg take the same approach to continue on you way to Salzburg.
In case you decide otherwise and are looking for the best way to travel from Vienna to Salzburg, check out this article on the best ways to get from Vienna to Salzburg!
On the Way to Mauthausen: Make a Stopover in Linz!
No matter if you arrive from Vienna or from Salzburg, you will pass through Linz. Depending on the time you have, I highly recommend to stroll around and have a look at Linz. I like this city very much. If you travel to Salzburg and Vienna you see the best places in Austria.
However, you also see the most popular places and we all know that tourism doesn't contribute to the authenticity of a place. Linz is what I would consider original Austrian. It's a more cozy place than Salzburg. From the Linz train station walk towards the Volksgarten and into Landstraße. Walk Landstraße all the way to the Danube and you are in the heart of Linz.
As much as Linz is not full of tourists it's not full of famous sights either. If, however, you would like to explore Linz like a tourist, here is the complete sightseeing guide to Linz.
Are there tours from Salzburg to Mauthausen?
There are no organized public tours from Salzburg to Mauthausen but in my opinion, you should anyway go on your own. If you want a guided tour, join the guided tour organized by the memorial center.
The concentration camp experience can be very personal and even if there would be bus tours to Mauthausen I wouldn't want to be with a bus full of strangers. If you don't care about money I am sure you could hire a private guide or a shuttle from Salzburg but to be honest, it's unnecessary.
What's the entrance fee for the Memorial Site?
The admission to the memorial site is free but I would highly recommend to take the audio guide for €3,- or download the app for free. Without it you wouldn't be able to understand what you see. There is also a film you can watch for free.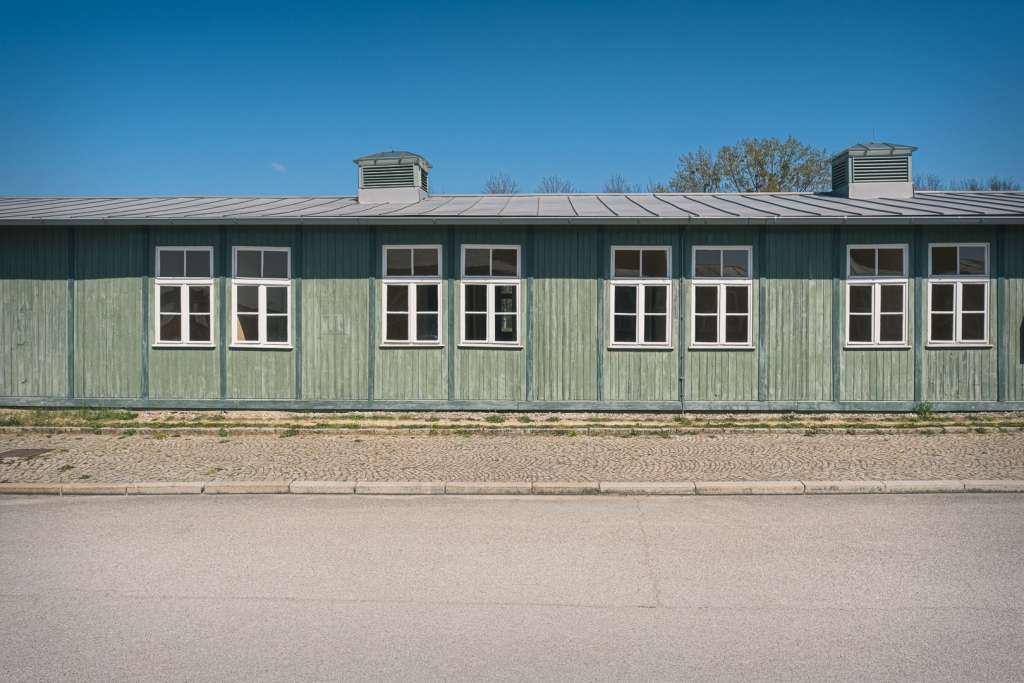 Public guided tours of the memorial site are available and only cost €5,-. These tours, however, happen only once or twice a day so check the schedule on the Mauthausen memorial website. The public tours don't require reservations. Group tours are available and require prior booking.
Is Mauthausen worth visiting?
Mauthausen is worth visiting if you are planning to visit a concentration camp, if you are interested and if you can spare a whole day to do a day trip to Mauthausen from Salzburg. Do it, if it is the kind of experience you are looking for. Otherwise, there are plenty of popular day trips you can do from Salzburg and Mauthausen is not the most obvious one.
The Mauthausen concentration camp is not popular, which on the other hand is the reason why you should visit. Although it is impossible to compare the two, there are far fewer tourists in Mauthausen than, for example, in Auschwitz. Less than a thousand visitors arrive in Mauthausen on average every day while Auschwitz has ten times as many.
I am saying that because the visit to such a site can be deeply personal. It can be moving, disturbing and eye opening. I remember when we first visited Mauthausen with my school when I was a teenager. Most of us have never considered these harsh realities before. On the way back to Salzburg nobody talked anymore. Everyone was lost in thought.
More Information about Mauthausen
It's recommended to read about Mauthausen before your visit to have more context. You can either read this article about the history of Mauthausen. There you also find a collection of links to various other sources. Or you right aways visit the Mauthausen memorial centers website for more information.