Austrian Desserts: The Icing on the Cake in Salzburg
Explorer's note: Some links in this post are affiliate links. If you make a booking through them, we may earn a small commission at no extra cost to you. This helps us keep providing tours and top-notch travel advice.
While Austrian main courses may become repetitive over time, the opposite is true for Austrian desserts. Austrian cuisine is renowned for its pastries and sweets, featuring a wide variety of cakes, tarts, and cookies found in bakeries, cafes, and restaurants across the country.
Many Austrian sweets have a royal history, crafted by licensed pastry chefs for the enjoyment of kings and queens. From soufflés to creamy pastries, these treats are made with care and attention to detail.
They are often enjoyed with coffee, but they also make a delightful ending to any meal. If you are looking for a sweet dish, here is a selection of sweet dishes often served in restaurants around the country.
Apfelstrudel: A Slice of Heaven Wrapped in Pastry Dough!
Apfelstrudel is a traditional Austrian dessert made with thin layers of flaky pastry dough wrapped around a filling of sliced apples and spices. It's a classic treat often served warm with vanilla sauce or ice cream.
In The Sound of Music, Maria sings about her favorite things, and it's easy to see why Apfelstrudel would make the list. That's why Salzburg's Apfelstrudel is the most popular dessert among travelers visiting Salzburg. It's the perfect combination of flaky pastry and sweet, spiced apples that will have your taste buds singing. So if you're a fan of the classic film or love delicious desserts, be sure to give Apfelstrudel a try.
Are you looking for the ultimate Apfelstrudel in Salzburg? Many guests have asked me on my tours where to find the best one, but I still need to determine a clear winner. That's where you come in! If you find an Apfelstrudel that you love during your visit to Salzburg, let me know, and I'll try it out. Maybe I'll finally find the best Apfelstrudel in the city thanks to your recommendation. So please don't be shy; share your favorite Apfelstrudel spot with me!
Sacher Cake: A Timeless Treat for Chocolate Lovers
Sachertorte is a chocolate cake with layers of rich chocolate sponge cake filled with apricot jam and coated in chocolate ganache. The sweet treat is considered a Viennese specialty, but there is also a Sacher Hotel and a cafe in Salzburg. Sachertorte can actually be found everywhere where you find cakes in Austria, and in Austria, you find cakes everywhere in Austria. Aside from being a popular dessert among locals and travelers, Sachertorte is also the most popular of the many Austrian cakes.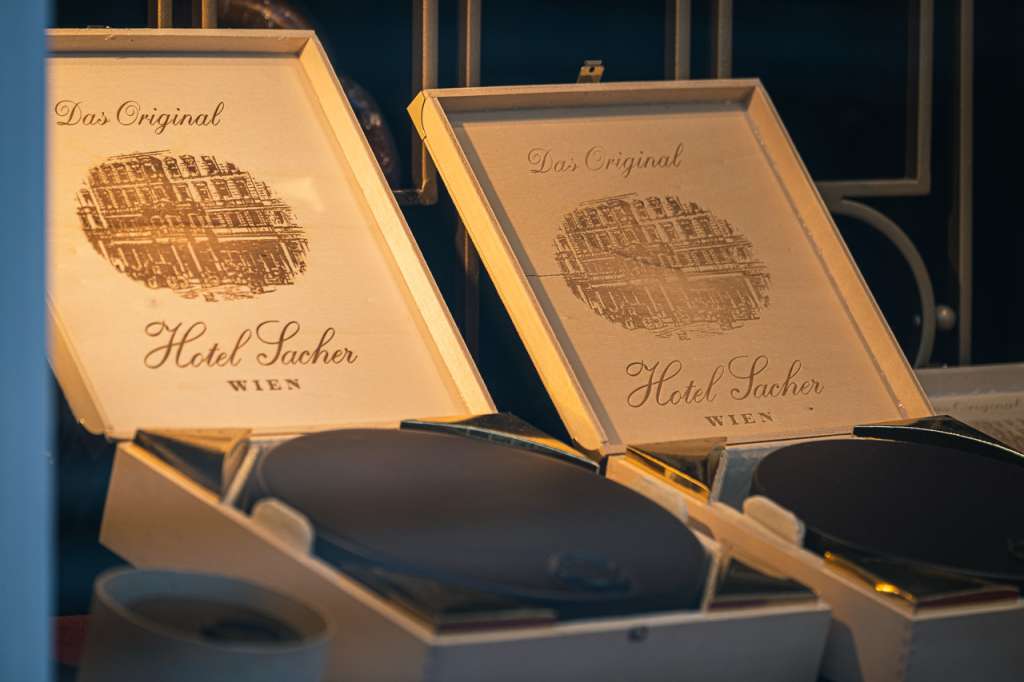 Franz Sacher created the recipe for Sachertorte in 1832, but there is a dispute over who created the original recipe. The Hotel Sacher and Hofzuckerbäckerei Demel both claim to have the authentic recipe, and the two versions of the cake only differ in the number of apricot jam layers. The Hotel Sacher version has two layers, while the Demel version has one.
If you are a sweet tooth and are visiting Salzburg, you should check out Konditorei Schatz. They have the best cakes in Salzburg. Their Sachertorte is far better than the original, but that's also because the original recipe is 200 years old. Sacher claims their recipe is a secret, so they, of course, have to stick to it.
Esterházytorte: A Layer Cake Fit for a Noble!
Cakes, in general, are a good idea. As a matter of fact, I am not a big fan of Sachertorte. What I love is a layered cake made with layers of vanilla buttercream and ground hazelnuts, topped with a thin layer of fondant. It is named Esterházytorte after the Esterházy noble family of Hungary.
Some of the best places to find Esterházytorte and cake, in general, are Austrian Coffee houses. Vienna is full of coffee houses. Read this article to find traditional Austrian coffee houses in Salzburg.
Linzer Torte: A Traditional Austrian Dessert
I have to admit; I'm not too fond of Linzer Torte. It's a tart with a shortcrust pastry crust filled with a jam made from red currants or raspberry. It is typically topped with a lattice pattern of pastry strips and dusted with confectioners' sugar. I'm not too fond of it because it's a bit dry, but from my experience, people either love Linzertorte or they don't. There is no middle ground when it comes to Linzertorte.
Palatschinken: The Ultimate Crepe Craving Satisfier!
Thin crepes filled with jam, fruit, or Nutella rolled or folded. This pancake dish is often served as a dessert, sometimes with vanilla ice cream, but it can also be filled with savory fillings for a main dish.
At traditional events and festivals, Palatschinken may sometimes be served like Austrian Street food. Read this article to find out what Austrian Street food is actually like.
Salzburger Nockerl: A Cloud of Deliciousness with a Side of Yum!
Salzburger Nockerl is a traditional Austrian dessert found only in Salzburg. It's egg whites and sugar baked to a light, fluffy soufflé with a creamy texture and delicate flavor. Salzburger Nockerl is a must-try for sweet tooths visiting Salzburg because it's unique and exciting.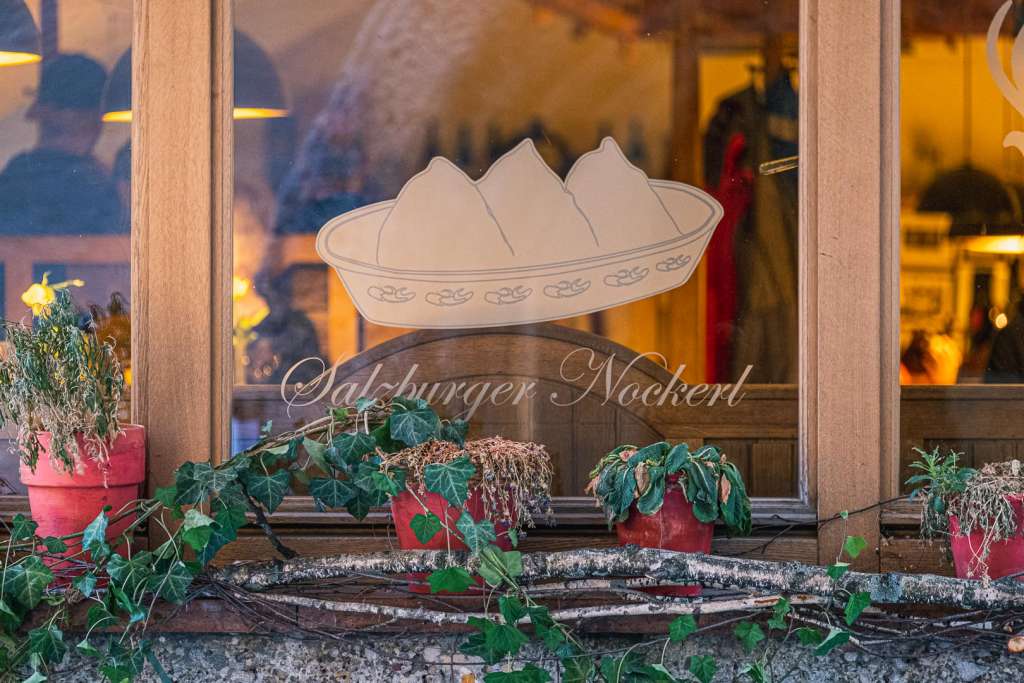 Having said that, I'll be honest: I've only had Salzburger Nockerl twice. The first time for my confirmation and the second time to tell you about them. Locals don't really order the traditional dessert of Salzburg Nockerl. Maybe it's regarded as touristy, but perhaps it's because you usually have to wait at least half an hour for them to be ready, and the portions are enormous, usually for two people.
Read this article to learn about the history, meaning, and recipe of Salzburger Nockerl.
Kaiserschmarrn: Shredded Pancake Heaven
Kaiserschmarrn is a traditional Austrian dessert made with shredded pancakes or pancakes that have been torn into pieces and sautéed with raisins and sugar. The dessert is usually topped with powdered sugar and served with a fruit compote. Because Kaiserschmarrn is not just a dessert but also a main course, it's included in my list of Austrian Dishes you should try.
According to legend, this favorite of Emperor Franz Joseph I was created when the royal chef tried to impress him with a new dessert. The name "Kaiserschmarrn" is a play on words, with "Kaiser" meaning emperor and "Schmarrn" meaning nonsense in the Austrian dialect. One thing is sure: Austrians of all ages know and love Kaiserschmarrn, regardless of whether or not the story is true.
Germknödel: Feeling dumpling-ed out yet?
Just hang in there a little longer because we've got one more to go – Germknödel! These big, fluffy dumplings are made with yeast and filled with a sweet plum jam called Powidl. They're usually served with a generous helping of melted butter and poppy seeds. If you're feeling extra indulgent, you can even have them with a side of vanilla sauce. Trust me. You won't regret it! Germknödel may be the last dumpling on our list, but they're worth saving room for.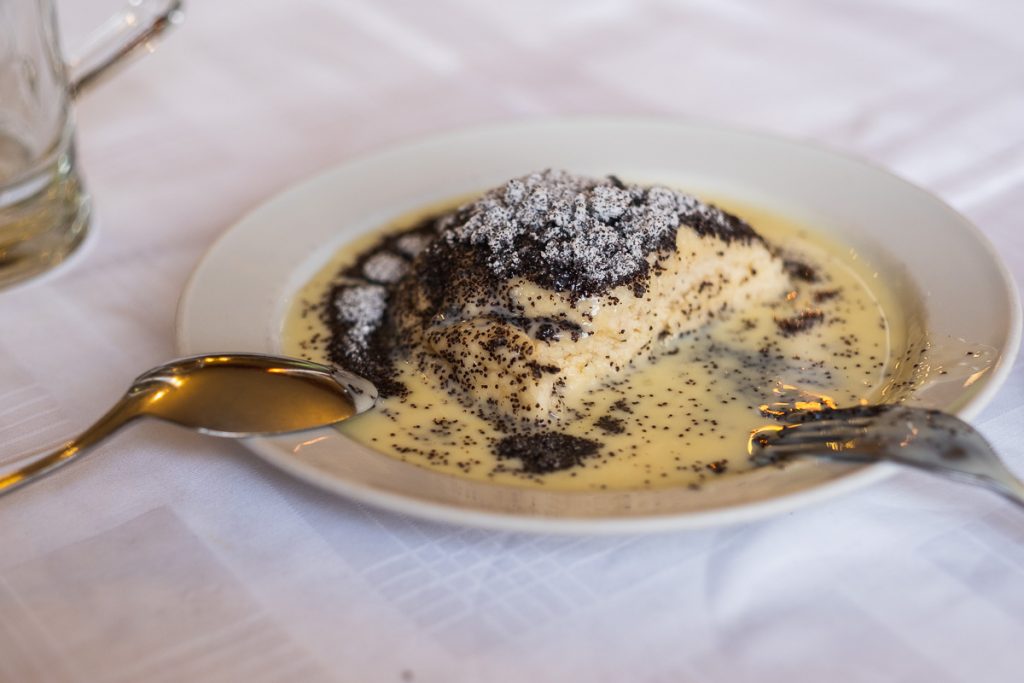 Recommendations for Food in Salzburg
Many of the desserts in this article can not only be found in restaurants in Salzburg but also in traditional Austrian cafes. Read this article to find out what Austrian cafes are about and why you might want to visit one. Here is a hint: it's not for the good coffee. If you would like to sip great coffee in Salzburg, have a look at this list of places for the best coffee in Salzburg.
For those interested in learning more about the traditional culinary heritage of Austria, take a look at my article on Austrian main courses. And for a breakfast treat, check out our special guide on the best breakfast options in Salzburg.