The Best Budget Hotels in Salzburg that don't Sacrifice Quality
Explorer's note: Some links in this post are affiliate links. If you make a booking through them, we may earn a small commission at no extra cost to you. This helps us keep providing tours and top-notch travel advice.
Are you looking for an affordable way to experience Salzburg? Look no further! I have scoured the city to bring you a list of budget-friendly hotels that won't break the bank. Whether you're a student backpacker, a family on a budget, or a solo traveler looking for a great deal, there is something for you in this compilation of the best budget hotels in Salzburg.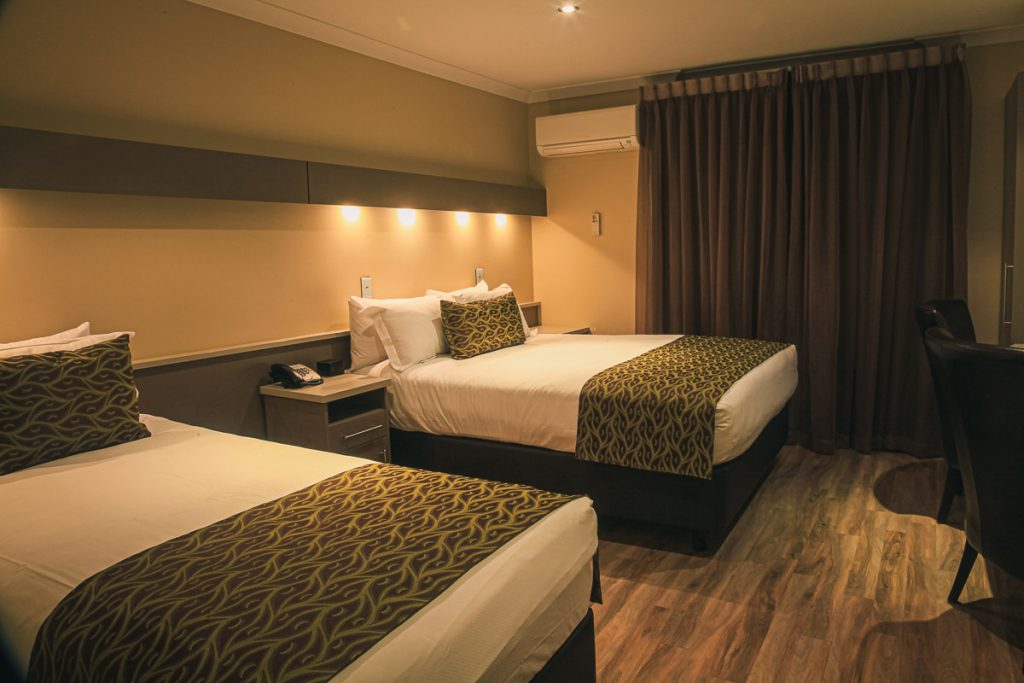 If you're willing to sacrifice a little more comfort for a great deal, I even have an article on hostels in Salzburg. But first, let's look at my picks of budget hotels in Salzburg for the best deals and discounts. From cozy bed and breakfasts to modern and stylish hotels, you'll find the perfect spot to rest your head after a long day exploring the city.
But before we dive in, let me preface this article about budget hotels in Salzburg by warning you. Salzburg is a popular destination known for its high prices and limited hotel options. Especially during peak season, even the cheap hotels in Salzburg raise their prices accordingly. To fully enjoy your visit, it's important to know that prices may be high from April to October and in December. Keep this in mind when planning your trip, and consider booking your accommodation in advance. In high season most hotels get fully booked days in advance.
Motel One: Streamlined Budget Hotel
I recommend the Motel One chain's Mirabell branch in Salzburg as a budget hotel option. The Motel One chain has a presence in 13 countries worldwide. Although it may not be as personal as smaller budget hotels in Salzburg, it offers comfortable and straightforward accommodations at a budget-friendly price.
You know exactly what to expect. Additionally, the staff is helpful, the atmosphere is relaxed, and the breakfast and coffee are high quality. It's also conveniently located, a short walk from the train station and the old town. It's an outstanding balance between budget and quality.
Make sure to book the Motel One Mirabell because the second branch is in the south, not within walking distance from the old town. The Mirabell branch is a 10-minute walk along the river from the old town.
All the usual mod-cons you'd hope for from a more prominent chain hotel, including 24hr reception, secure underground parking, free Wi-Fi, and a breakfast buffet. Proud of Austria's musical history and fame, Motel One features instrument-themed accents like trumpet lights and scattered musical notes. Sink into a leather armchair or velvet sofa and enjoy drinks and chocolates from the bar. This chain offers an affordable option but doesn't skimp on style. It might be one of many, but it has its charm.
Even if I would love for you to book via my booking.com affiliate link, you can save money by signing up for their free membership program to get one free breakfast and permanent free late checkout on Sundays.
Pension Elisabeth: Personal
Following Motel One, the least personal budget hotel in Salzburg, is Pension Elisabeth, one of the most personal. A round-roofed sky-blue building in the industrial district of Salzburg, about 30 minutes walking from the old town. Roses and hydrangeas adorn the outside, where a welcoming garden area invites you to relax. Inside, the breakfast area doubles as a gallery for young local artists.
The owners describe their hotel's history as colorful, but we'll leave that for you to decipher! All I know is the place was historically meant to be a home for unmarried railway workers renting rooms on a long-term basis. Along came American troops, and with them came the business of renting rooms on a very short-term basis. Several friends and tour guests stayed at and talked to me about Pension Elisabeth. They were amazed at how personal and helpful the staff was.
Today, Pension Elizabeth welcomes students, artists, families, and couples to stay, offering free Wi-Fi, parking, bike hire, and 24-hour basic kitchen facilities. On a tighter budget, choose a room with a shared bathroom. Check the site for special offers when booking with them directly, like a free room upgrade, for example.
Hotel Hohenstauffen: Quirky and Convenient
As you make your way to Hotel Hohenstauffen, a sense of strange curiosity will likely wash over you. Nestled in the quaint Elisabeth-Vorstadt district, this family-run hotel exudes a warm and inviting atmosphere, perfect for putting you at ease after a long journey. But it's not just the warm welcome that will catch your attention – upon arrival; you'll be greeted by an unusual statue of a Penny Farthing bicycle, adding a touch of quirkiness to the ambiance.
Cyclists will find it a haven with popular cycle paths just 200m away and indoor bike parking, as well as a minor repair tool kit available. The hotel was built on the land historically known as "Froschheim" or Frog Fields, home to frogs in abundance. Although, whether frog royalty stayed here remains a tightly-kept secret.
The Reichl family, who have been running the hotel for three generations, invite you to experience the 31 rooms, individually decorated in a mix of modern and "old-Salzburg" styles. The hotel is often decorated with orchids, tulips, and curiosities, giving it a unique and elegant feel. The baroque saloon is an ideal place to relax and read, drink or play games. And for an evening's entertainment, venture just one minute to the popular nightclub, Jazz-It, a perfect addition to your quirky stay at Hotel Hohenstauffen.
Meininger Hotel: Best Value Hotel
For one of the proper budget hotels in Salzburg, choose to stay in one of the hostel-style rooms at the Meininger Hotel for a fraction of the cost. This hotel opened its doors ten years ago as a hostel, but today has been rebranded into a hotel with a hostel vibe. Meininger is a chain, streamlined like Motel One but with a more personal touch. You can hire bikes from the hotel, and they have a GameZone, making it one of the best family hotels in Salzburg. The location could be more convenient, but it's only a 30-minute walk or a bus ride to the old town.
If you can't bear the thought of sharing a room with strangers, Meininger has 101 rooms available at the lower cost scale, and they're not all hostel-style. You can opt for a private room and enjoy a little luxury or home comforts on your travels. And to make it even more affordable, try using one of their discount codes for up to 20% off when booking direct—the best value for budget-conscious travelers.
If you sign up for their Newsletter, you will receive a 5% discount on your booking.
Star Inn Hotel Gablerbräu: Best Location
The Star Inn hotel in Salzburg is a good choice for budget hotels in Salzburg for business travelers seeking a convenient and comfortable stay but even more for sightseeing on a budget. Located in a historic building on the ancient merchant road, Linzergasse, you are minutes away from the top attractions and less than 10 minutes away from our Free Walking Tour meeting point. For the price, the location is hard to beat.
While parking in the old town can be challenging, the hotel provides guests with the option of underground parking at discounted rates at the nearby parking at the end of Linzergasse. Other, less conveniently located budget hotels in Salzburg often have on-site parking, as parking outside the old town is less scarce.
The Star Inn offers 71 modern, smart rooms that are well-equipped with work desks and amenities such as mini-fridges and coffee makers. The hotel reception is manned 24 hours a day, making it easy to check in and out at any time. Additionally, the Star Inn has an on-site restaurant and bar where they can relax and unwind after a long day of work or exploring the city. Make sure to book the Star Inn Gablerbräu and not the Star Inn Zentrum since my experiences with the Zentrum branch was not good!
Cocoon Hotel: Upscale Budget Hotel
Cocoon Salzburg is a unique boutique hotel alternative to other big chain budget hotels in Salzburg. It is a Munich-based chain with its first branch outside of Munich located in Salzburg. The hotel boasts a lively vibe, proximity to the train station, and simple elegance in its decor using natural and modern elements such as earthy colors and natural stone materials. The concept is that of a butterfly. Colorful on the outside (at the reception) yet at rest when in its cocoon (in the rooms).
Food and drink at the hotel focus on sustainability and are sourced from regional German farms. The hotel offers a "Power Breakfast" option from 7am-10am during the week and until 11:30am on weekends. Room options include mountain views, bathtubs, and larger family rooms, all with cork flooring and a bubble chair for relaxation.