Sunday in Salzburg: Church Bells and Coffee Smells
Explorer's note: Some links in this post are affiliate links. If you make a booking through them, we may earn a small commission at no extra cost to you. This helps us keep providing tours and top-notch travel advice.
If you find yourself in Salzburg on a Sunday, don't worry – shops are closed, but there are plenty of things to see and do on Sunday in Salzburg! As a local tour guide, I can tell you that Salzburg has a unique atmosphere on Sundays. In fact, Sunday is my favorite day in Salzburg. In this article, I will explain why and my recommendations for a perfect Sunday in Salzburg.
Is Everything closed in Salzburg on a Sunday?
Are shops open on Sunday in Salzburg? One of the things that travelers to Salzburg on Sundays worry about is that shops and businesses are closed. Sunday is considered a day of rest, and it's a legal requirement for most businesses to close their doors and allow their employees to spend time with their families or pursue leisure activities.
But let me tell you something about Sundays in Salzburg. Yes, shops are indeed closed, but that doesn't mean your day has to be a total bust! Sundays are a great day to explore Salzburg.
I am a local who grew up in the 90s when all grocery stores closed at 6 pm during the week, were open until noon on Saturdays, and closed entirely on Sundays. Imagine how stressful it was for families to ensure they had enough food. Everyone went grocery shopping between 5 pm and 6 pm after work or on Saturday morning. The only places you could get groceries on Sunday back then were petrol stations, three times more expensive than regular supermarkets.
But fear not; times have changed! While most grocery stores remain closed on Sundays, a Spar supermarket at the train station is open all day and until 11 pm. And for those in the old town, there's a Billa at Hanuschplatz open from 11 am to 3 pm – much more convenient and less stressful than the crowded train station option.
Shopping centers and regular shops are strictly closed, yes. But let's be honest; when you're in Salzburg, you're here to sightsee and explore, right? Most sightseeing places are just as open as they are during the week, and there are a few experiences you can only have on Sunday in Salzburg.
Sunday Mornings in Salzburg are Worth Waking Up For
Salzburg on a Sunday morning is a different world. The city takes a deep breath and exhales its cares, slowing down to a gentle Sunday pace. That's what I love most about Sunday in Salzburg. As soon as you step outside, you feel the difference in the air. The streets are quiet, the traffic is lighter, and the crowds are gone.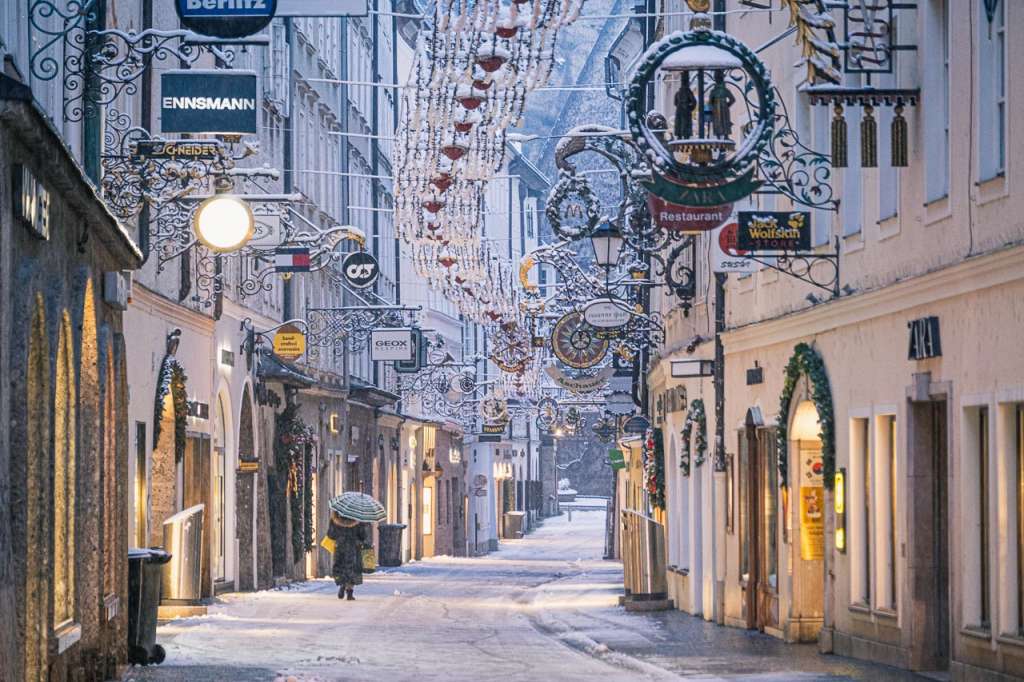 Take Getreidegasse, for example – the most famous shopping street in Salzburg. During the week, it's lined with delivery trucks before 11 am before it quickly fills up with shoppers and tourists. But on a Sunday, it's a different story. There are no deliveries on Sunday, so Getreidegasse is free of the usual hustle and bustle. If you're not visiting during low season, Sunday morning is the only time of the week when you can visit and photograph an empty Getreidegasse.
So, if you're looking for a unique experience in Salzburg, set your alarm and venture out on a Sunday morning. You'll get to see the city in a new light, and who knows, you may even discover a hidden gem you wouldn't have found if the city had been filled with people.
Self-explanatory Sunday is also my favorite time to conduct tours. Sunday mornings are smooth sailing until the church bells start ringing non-stop for Sunday mass, and guests cannot hear what I am saying due to the loud bells competing with my voice.
Breakfast in Salzburg on Sunday
If you're looking for a classic Austrian breakfast, you may be disappointed to hear that the most common option – grabbing a pastry or a sandwich at a bakery – is not available on Sundays. However, traditional cafes like the Cafe Bazar are open. They serve a variety of breakfast items, from scrambled eggs to Austrian-style muesli. Cafe Bazar opens at 9 am, making it the perfect spot to head to after an early morning walk to further inhale the peaceful atmosphere of Sunday in Salzburg.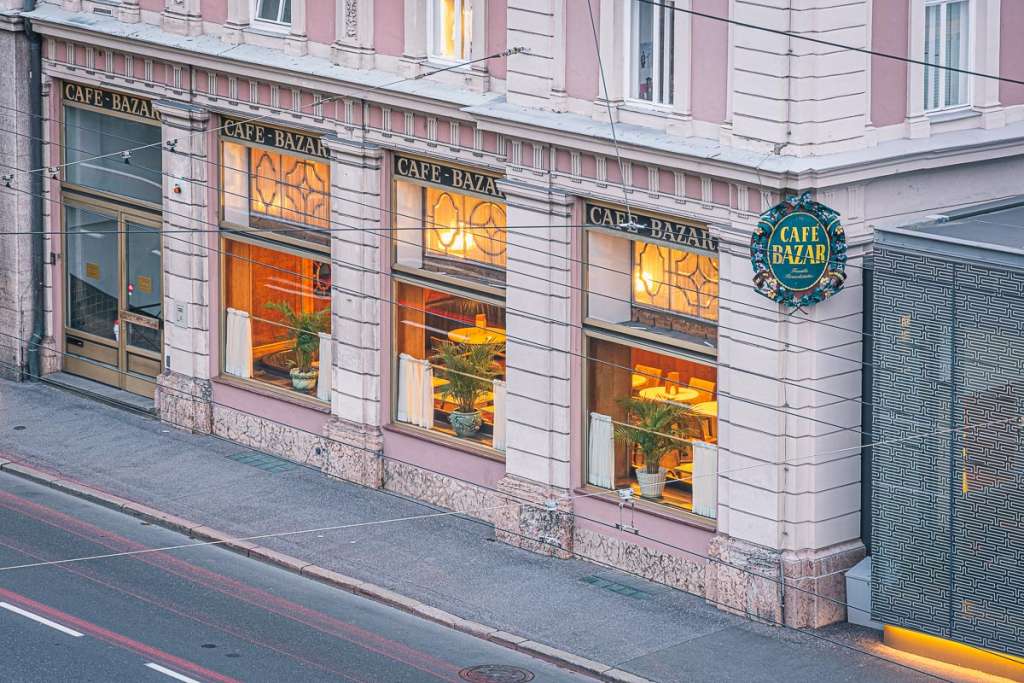 Not only is Cafe Bazar a great spot to enjoy breakfast, but it's also conveniently located next to the meeting point for our free walking tour. After breakfast, you can easily join the tour or head to Sunday mass at the cathedral. Traditional cafes don't have the best price-to-value ratio, so if you're looking for a more extravagant breakfast option, you may want to check out hotel breakfast buffets. While they're not inexpensive either, some hotels, like the Arte Hotel, offer a stunning bird's eye view of the city.
Sunday Mass at the Salzburg Cathedral
For a unique cultural and musical experience in Salzburg, attending a church service on a Sunday at the cathedral, the Salzburger Dom, is a must-do. As a city that was ruled by the Catholic Church for many years and is still one of only two Archbishoprics in Austria, the cathedral is a historic place to worship and connect with the city's heritage.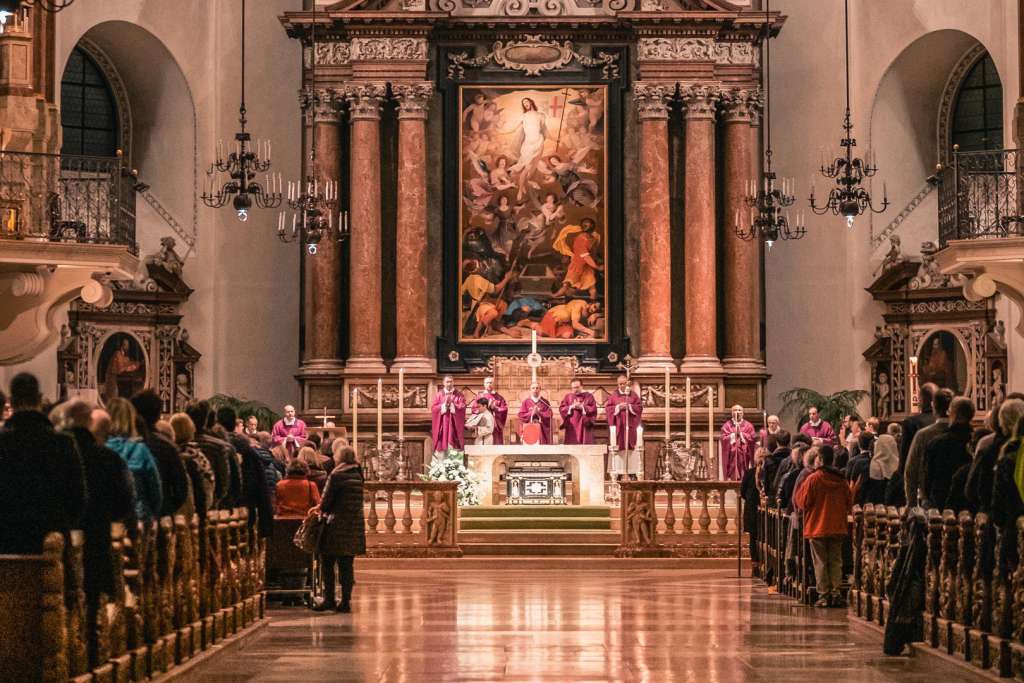 The Dom offers three masses on Sunday mornings at 8:30, 10:00, and 11:30 am, with the 10:00 am mass being a high mass with a large choir and orchestra. The music is often breathtakingly beautiful, and they sing a different mass every Sunday. It's a cultural and musical highlight, even for non-believers, and a unique way to start your Sunday morning in Salzburg.
The cathedral nowadays has an entrance fee, except for worship during mass. Attending mass at the cathedral is free of charge. It is like attending a free concert, a bonus for music lovers. While attending mass at the cathedral is free of charge, you cannot walk around or take pictures inside during the service.
It's essential to dress modestly for the mass, which means taking off your hat as a sign of respect for the sacred space. As you step inside the cathedral, you can feel the peaceful and tranquil atmosphere that washes over you, and it's an experience that can be spiritual, emotional, and inspiring all at once.
Sunday Afternoon Walks in Salzburg
While the mornings are peaceful, by noon, things start to normalize on Sundays, and the city can get busy, especially if the weather is nice. Locals during the week stay away from the Old Town because there is nothing to do in the area except for sightseeing, souvenir shopping, grabbing a bite to eat, and going for a walk. However, on Sundays, the Old Town is a popular destination for locals who come out with their families to enjoy a leisurely afternoon stroll.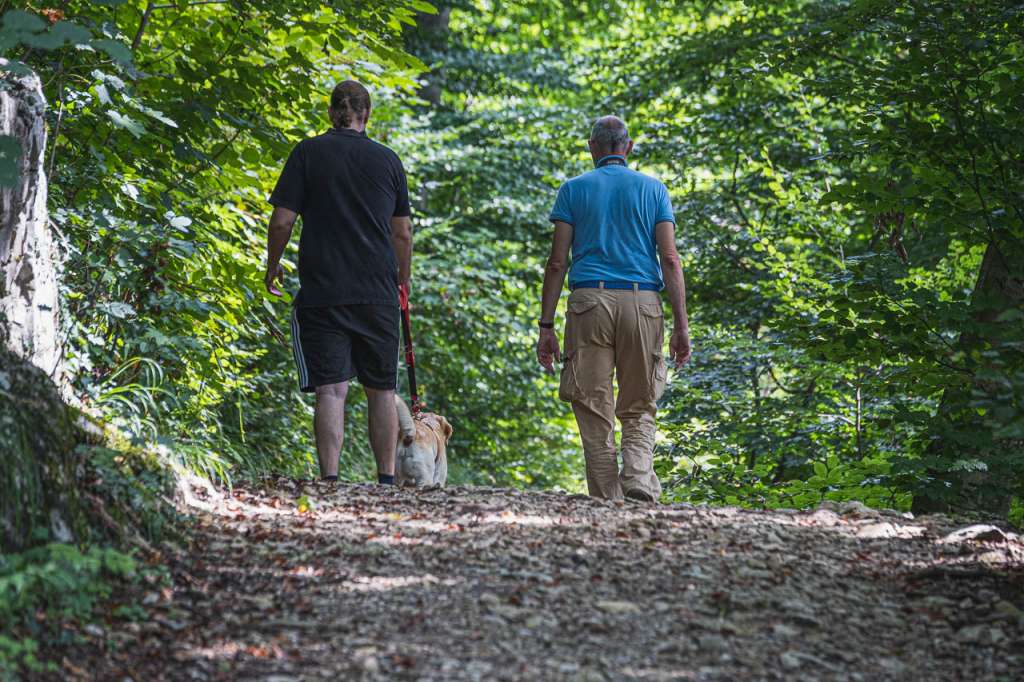 Mirabell Palace and Gardens is one of the most popular places for a Sunday afternoon walk. This stunning Baroque palace and its immaculately landscaped gardens are a must-visit attraction for any Salzburg traveler. But on Sundays, they take on a different character as locals come out to use their time off, enjoy the scenery, and relax in the greenery. If you're lucky, you might even catch a live performance in the gardens in summer.
Another popular destination for Sunday walks is the Kapuzinerberg, a mountain that offers panoramic views of the city. Several hiking trails lead to the top, and the climb is worth it for the breathtaking views. It's a great way to get exercise, enjoy the fresh air, and take in the stunning Salzburg skyline. Mönchsberg is the other city mountain, offering equally great views.
Finding Restaurants in Salzburg on Sunday
While it's understandable that shops and supermarkets may be closed on a Sunday, the same cannot be said for restaurants. After all, locals roam the city in the afternoon and evening, and restaurants should have good business. However, it's still a mystery to me as to why many restaurants choose to close on Sundays. Fortunately, there are still plenty of restaurants in Salzburg that are open and ready to serve delicious meals.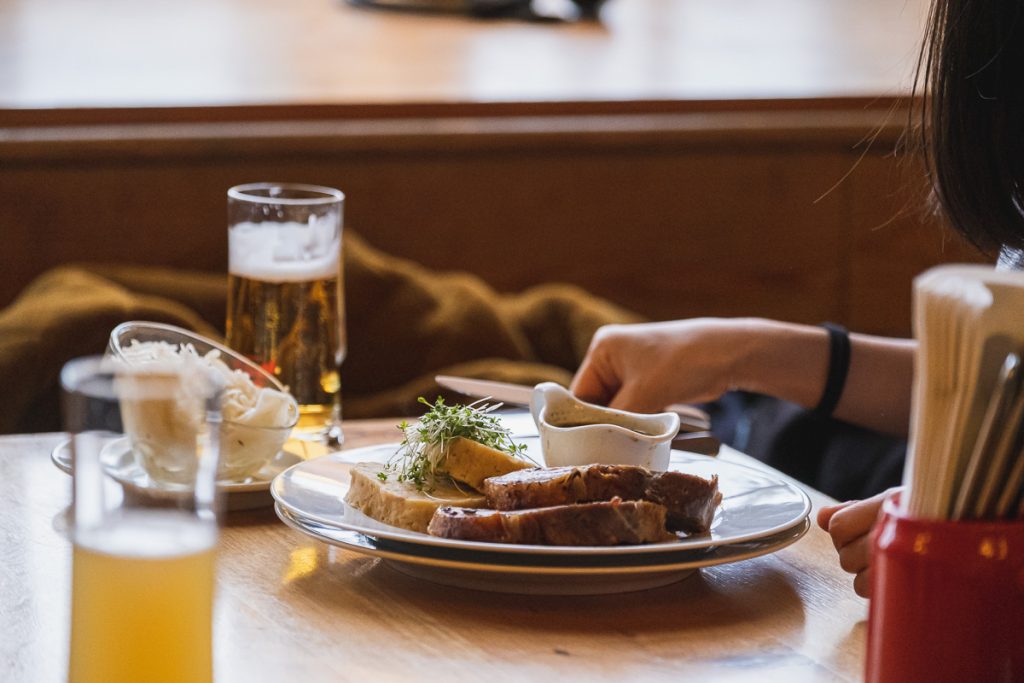 Here are just a few of the restaurants in Salzburg that are open on Sundays:
Many more restaurants in Salzburg are open on Sundays, so you're sure to find something to suit your taste. Be sure to research and make reservations in advance, as some restaurants may have limited capacity or be particularly popular on Sundays.
What to do in Salzburg on a Sunday?
Now the most important question. What is there to do in Salzburg on Sunday?
While shops, many bakeries, and most supermarkets are closed on a Sunday, this doesn't mean your day in Salzburg must be uneventful. In fact, almost all of the tourist attractions, museums, and day trip destinations are open and operating, so you can explore the city just like any other weekday.
There are countless things to do in Salzburg on a Sunday, so don't let the shop closures damper your plans. Here are just a few activities to get you started:
Visit the Hohensalzburg Fortress, one of the city's most iconic landmarks, and explore the castle's history while enjoying the city's breathtaking views.
Explore the museums (preferably with a Salzburg Card) that are open on a Sunday, such as the Salzburg Museum and Domquartier or Mozart's Birthplace, which provides an in-depth look at the life and work of the famous composer.
Go on a day trip to the Salzkammergut region and enjoy the scenic lakes, mountains, and picturesque towns. This is a perfect opportunity to escape the city and enjoy the natural beauty. Check out my article on day trips from Salzburg to find all the options.
If you need more inspiration, be sure to check out my article on 100+ things to do in Salzburg. With so much to see and do in Salzburg, you'll never run out of things to explore, even on a Sunday. So, don't let the shop closures discourage you from experiencing all that Salzburg has to offer. Happy travels!