Safety: Is Salzburg Safe for Independent Travelers?
Explorer's note: Some links in this post are affiliate links. If you make a booking through them, we may earn a small commission at no extra cost to you. This helps us keep providing tours and top-notch travel advice.
My name is Gerhard, and I have been working as a tour guide, a Rikscha driver, and in hostels in Salzburg for over ten years now. I have met travelers who have expressed their concerns about safety in Salzburg, especially when exploring the city at night. Is Salzburg safe? As a tour guide and a Salzburg native, I am here to assure you that you have nothing to worry about.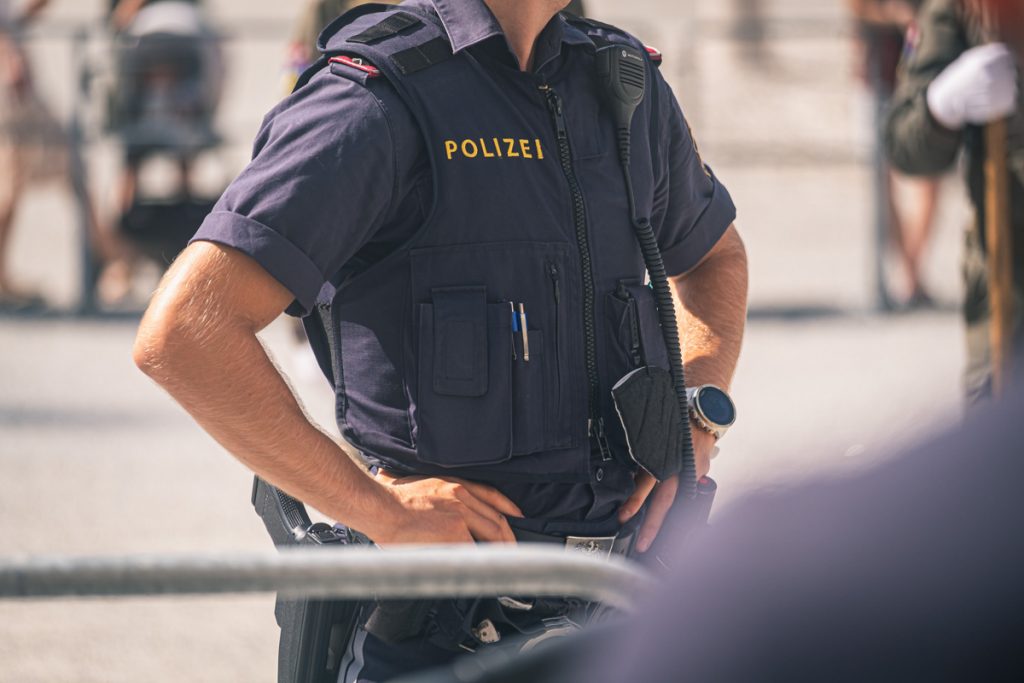 I can confidently say that Salzburg is a safe city. Austria, in general, is a safe country, and Salzburg is no exception. I have been living in Salzburg for most of my life (almost 40 years), and I have never experienced serious safety concerns about anything.
Of course, there are basic precautions you should take when traveling to an unfamiliar place. But as long as you exercise common sense, you can safely enjoy all that Salzburg offers at any time of the day or even at night.
In this blog post, we will cover various safety aspects. If you feel safe no matter your plans for Salzburg, you should skip this article and read something more pleasant, like my article on how to make the most of 24 hours in Salzburg. But if safety is still a concern of yours, in this article, I will give you insights from the tourism front, from tips on how to stay safe while exploring the city at night to how to protect yourself from theft and scams; we will discuss it all.
Is Salzburg Safe? Common-Sense Precautions to Take
While Salzburg, and especially the old town, feels more like a village than a city in terms of safety, it's important to remember that common sense still needs to be applied. For example, the area around the train station is known to be a hotspot for shady people. That's evident as soon as you leave the station and step onto Südtirolerplatz square. However, this is a common issue in many cities, and Salzburg is far less affected by it than most. As soon as you leave the square in front of the station, you step into the fairytale town you expected to encounter. Nonetheless, it's good to be aware of your surroundings and take precautions, even in a seemingly safe place like Salzburg.
Don't Worry!: There are no real Scammers in Salzburg
Let's talk about scams because unfortunately, they are a part of travel that we have to deal with at some point. Salzburg, fortunately, doesn't have many scam artists lurking around, but there are a couple of scenarios to be aware of. They also occur in other cities since the scammers are not based in the town, and they rarely happen in Salzburg, but they do.
In the first case, a fake Buddhist monk will give you a bracelet while reciting gibberish and then become aggressive if you don't give him money. My advice is not to take the bracelet in the first place, and if you do, don't give them money.
The deaf and hard of hearing scammers often target people in restaurants like McDonald's, placing a list on your table with the names and amounts of previous donors. They'll leave it there for you to consider, then come back later to ask for a donation. Again, they may become agitated if you refuse. But rest assured, neither of these scams is dangerous or harmful. They're just an annoyance.
The key to avoiding scams is to stay vigilant but remember, the vast majority of people you encounter during your travels to Salzburg will be genuine and friendly, and while Salzburg is expensive, no one is trying to rip you off.
There aren't any real Tourist Traps in Salzburg either
Another thing that tourists need to be mindful of while traveling is how the locals treat them. In overcrowded cities like Prague, Paris, or Rome, tourists are often treated differently than the locals. However, this is different in Salzburg.
Despite its growing popularity as a tourist destination, Salzburg has managed to maintain its moral integrity. While the limited living space and high demand make Salzburg one of the most expensive cities in Austria, very few tourism businesses take unfair advantage of tourists. As a tour guide, this is something I am honestly proud of.
The only exception I know of is the town of Hallstatt, which has a supermarket that charges twice as much as any other supermarket in Austria.
Regarding accommodation, hostel prices can rise in the summer months when all of the accommodation options become fully booked. This may sometimes feel like a rip-off, especially for backpackers coming from the much cheaper east of Europe. However, I can assure you that no places to stay in Salzburg are ripping you off. They are simply responding to the demand for accommodation during peak season.
Safety in Salzburg: Public Transport & Taxis
Salzburg is not only one of the safest cities I know but also one of the most walkable, but public transport, especially the city buses, works well and is a reliable way of moving around if you are tired of walking or would like to reach places not within reach by foot.
What could go wrong on public transport in Salzburg, especially on the city buses, is that you don't have a ticket or don't validate your ticket. If you are on a public bus, don't have a valid ticket, and they catch you, no excuse would prevent the €80,- fine. Luckily you don't need public transport often in Salzburg. It's a walkable city, and most of the main attractions are within walking distance of each other.
However, for those who need to take a taxi, I can assure you they are very safe and reliable in Salzburg. While they may not be the cheapest option, taking a cab in Salzburg has zero risks. There are no fake taxis or taxi drivers that would rip you off. Salzburg's taxis are highly regulated, ensuring that you have a pleasant and safe journey.
Pickpockets in Salzburg: Stay Safe While Exploring the City
Now, let's talk about a subject that always seems on every traveler's mind – pickpockets. It's no secret that pickpocketing is common in many tourist destinations.
There have been reports of pickpockets targeting Asian tour groups in Getreidegasse, the busiest shopping street in the historic center of Salzburg. However, while I have heard about these stories, I have never witnessed or encountered any pickpocketing incidents in Salzburg.
In my experience as a tour guide and from the hundreds of thousands of tourists I have met (I worked full time in a 200-bed hostel for eight years), I have never directly heard about anyone being pickpocketed in Salzburg. I have never felt like I had to take extra caution with my valuables, and I believe the situation is the same for most tourists visiting Salzburg.
Hostel Safety in Salzburg: Tips to Protect Your Valuables
As I mentioned earlier, I worked for a hostel for many years. While the hostels in Salzburg are safe, it's still important to take precautions. Since hostels are the cheapest possible accommodation, they, at times, attract people that are struggling one way or another.
At the Yoho Hostel where I worked, we offered a free luggage room and paid lockers, but I always advised guests not to leave their valuable belongings, such as laptops, passports, or wallets, in a shared luggage room. The key to the luggage room is kept at the reception, and while we kept an eye on things and the CCTV, it's impossible to guarantee that no one with bad intentions could get the key. Even though incidents are incredibly rare, it's better to be safe than sorry.
If someone were to steal your wallet or other valuable belongings from your hostel room, the police would collect your details and the details of the incident, but it's unlikely that you would ever hear about your stolen items again.
Is there Risk of Natural Disaster in Salzburg
Is Salzburg safe when it comes to natural disasters? Apart from being the rainiest city in Austria and experiencing the occasional thunderstorm in the spring, there is virtually no risk of any natural catastrophe happening in Salzburg. The city is not prone to earthquakes or other potential disasters.
However, if you plan on venturing into the mountains for hiking or skiing, taking the necessary precautions is essential. Make sure to choose activities matching your skill level, and always inform yourself about the weather conditions and potential hazards.
Salzburg's mountains are breathtakingly beautiful but can also be dangerous if proper safety measures are not taken. Therefore, always be mindful of your safety, follow the rules and guidelines, and stay informed to ensure a safe and enjoyable mountain experience in Salzburg.
Is Salzburg Safe for Solo Traveling Women?
Salzburg is generally a very safe city for female solo travelers. It's important to follow common sense safety guidelines and be aware of your surroundings, but locals are generally very helpful, so don't hesitate to ask for assistance if you need it.
Emergency Services: Calling the Police in Salzburg
The police in Salzburg are friendly, helpful, and there is no corruption in Austria. Not in the police force. In case you have a problem, there are two relevant police stations, one at the train station and one in the town hall next to Staatsbrücke bridge in the old town. The police usually speak decent English. If you need to call them, the hotline is +133. While this is an emergency number, it's generally okay to dial it in semi-emergency situations, and they will forward you to the appropriate department.
Safe and Hassle-Free: Exchanging Money & ATMs in Salzburg
To ensure you're not charged an unjustified fee when withdrawing money, it's best to use an ATM inside or outside a bank. There are a handful of ATMs in tourist areas that charge higher fees than what's typical. To avoid being overcharged, opt for ATMs at banks such as Sparkasse, Raisfeissenkasse, or any other regular bank. There are many all over the city.
If you're exchanging currency, it's best to do so inside a bank. They charge a small fee, but rates are usually reasonable. Keep in mind that banks in Salzburg may have limited hours of operation and are closed on weekends. If you're planning on exchanging currency, it's best to plan and take note of the bank's opening hours.
Travel Insurance for Salzburg: Do You Really Need It?
Travel insurance can be handy, but there is no need to buy it because you are always expecting the worst to happen. Salzburg is a safe city. That being said, having travel insurance is still a good idea, especially if you're planning a long trip or engaging in activities such as skiing or hiking. It can provide peace of mind and financial protection in unforeseen circumstances such as medical emergencies or trip cancellations.
It's essential to research and choose a reputable travel insurance company that offers coverage for the specific activities you plan to engage in during your trip. Make sure to do your due diligence before choosing the first company you come across or the one recommended by a blogger.