How many Days to stay in Salzburg?
Explorer's note: Some links in this post are affiliate links. If you make a booking through them, we may earn a small commission at no extra cost to you. This helps us keep providing tours and top-notch travel advice.
When traveling, time is precious. We don't want to miss out on any of the must-see sights. After all, we are often going to visit the same place once in a lifetime. At the same time, there are so many amazing destinations to travel that we not only need to budget money but also time. In this article, I will tell you how many days to stay in Salzburg are enough.
The simple answer is that half a day in Salzburg is enough to see the essentials. The old town of Salzburg is 1.5 km² in size. All the famous sights like Mozart's birthplace, the Hohensalzburg fortress, and Saint Peter's abbey are in that area. Distances are short. Therefore, you can visit all the attractions in Salzburg on foot.
The less simple answer is that there are day trips to take, museums and churches to visit, food to try and hikes you should go on. Depending on your personality and your interests, you can spend a week or two without getting bored. Let's find out what's the ideal number of days for you to stay in Salzburg!
Can you see Salzburg in a Day?
You can see the most important sights in Salzburg in one day or even half a day. From the train station, the old town is fifteen minutes walking, and from one end of the old town to the other, it's another fifteen minutes on foot.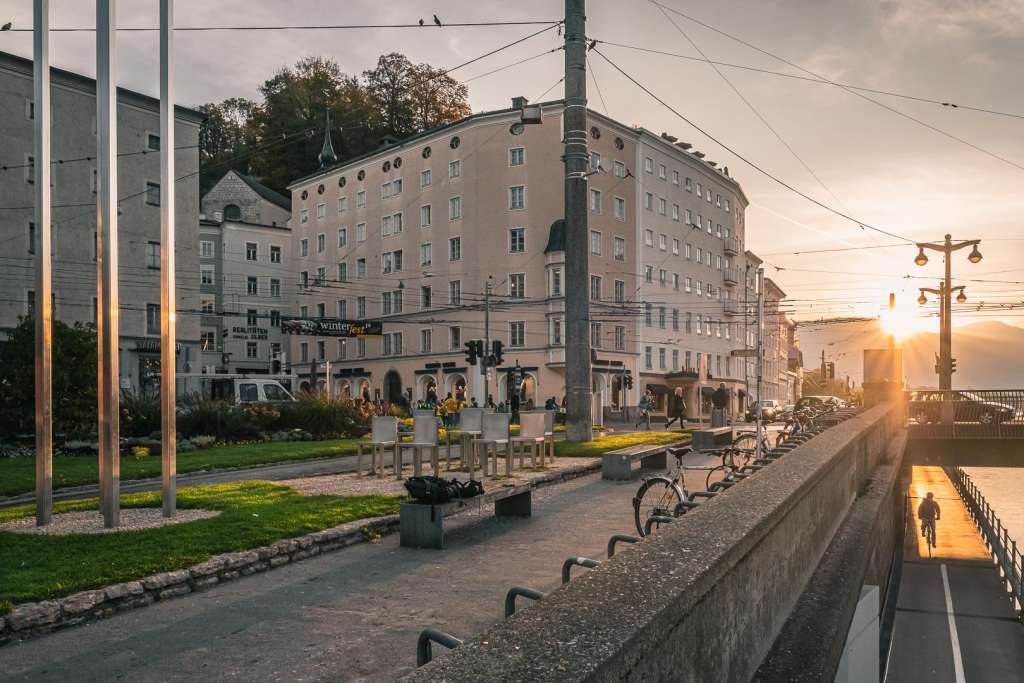 In case you only have half a day in Salzburg because you are passing through on the way from Vienna to Munich or Prague, you should walk around and probably not enter any of the sights. That way you can see all of the most important attractions from the outside without spending too much time at any place. Passing by, you could also try the original Mozart chocolate, sip a coffee at the oldest cafe in Salzburg and take a selfie with the Mozart statue.
In case you have a day to spend in Salzburg and are maybe even staying overnight, you will be much more flexible. You can carefully pick and choose what activities to indulge in. You should still walk all the must-see sights in the old town of Salzburg, but you can consider entering the fortress, hiking along Mönchsberg mountain, or study the cities history at Domquartier. You could even get a 24 hour Salzburg Card to visit several paid sights.
How to spend two days in Salzburg?
While it's possible to see the main sight's in one day, two days in Salzburg are ideal. In case you can spend two days in Salzburg, the 24 hour Salzburg Card is my number one recommendation. The Card doesn't only include the museums in the city but also a cable car to the peak of Untersberg mountain as well as Hellbrunn castle and the trick fountains. They are the ideal way to explore the surroundings of Salzburg in an afternoon or in the morning because they are on the same bus route.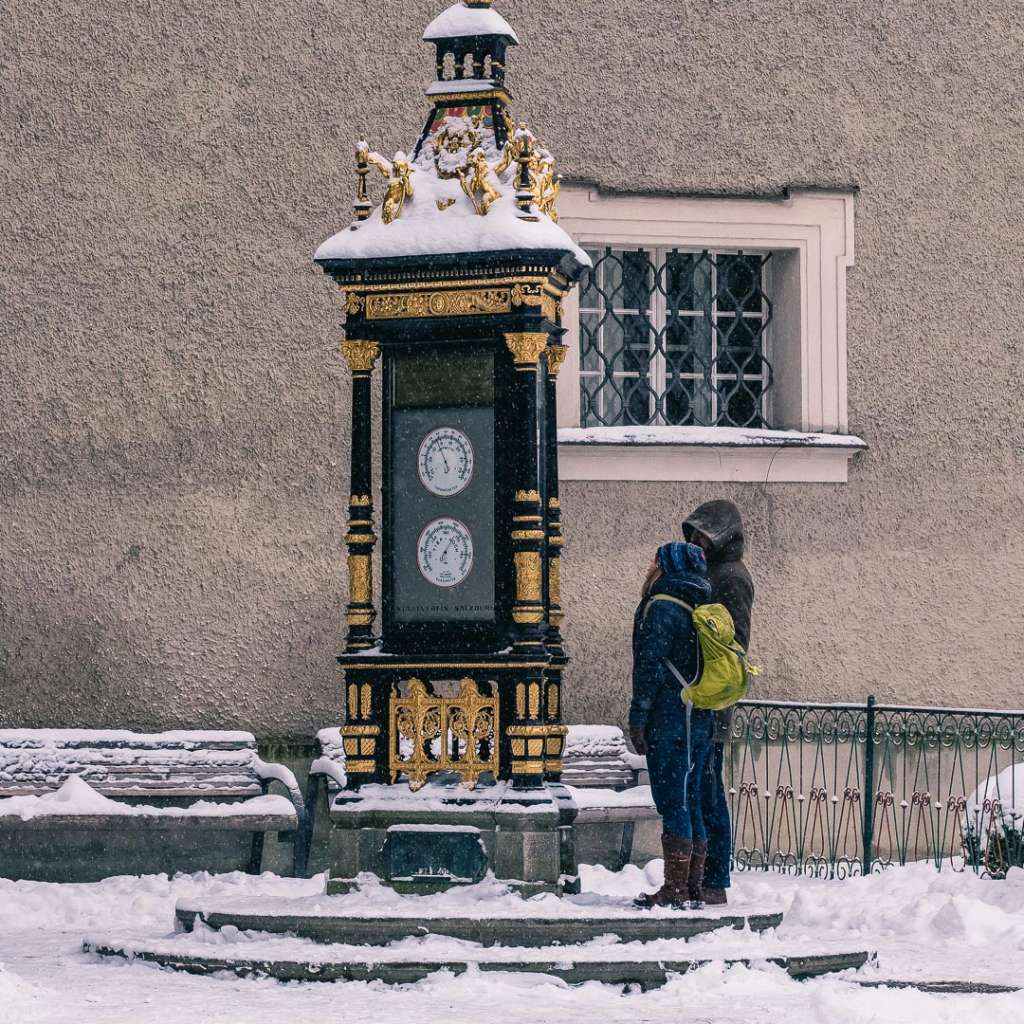 On your second day in Salzburg, I would highly recommend one of the day trips from Salzburg. The main destinations are the Lake District, Berchtesgaden in Bavaria or Werfen and the Ice Caves. If you are not up for a day trip, you could also get the 48 hour Salzburg Card and take time at the museums, take it slow and get lost, or go into more detail. There are, for example, twenty-two churches. Testimonies of history that are free to visit.
How to spend a week in Salzburg?
Each of the day trips from Salzburg is worth taking. Therefore, after two days of sightseeing in the city, you could visit the Eagles Nest or Kingslake in Berchtesgaden, the Ice Caves in Werfen, and Hallstatt in the lake district on three more days.
This is a busy five-day schedule, yet only the mainstream sights are covered. Depending on your interests and your curiosity, you might want to take the Sound of Music Tour, visit the Stiegl brewery for a beer tasting, hike Gaisberg mountain, or find a concert to attend.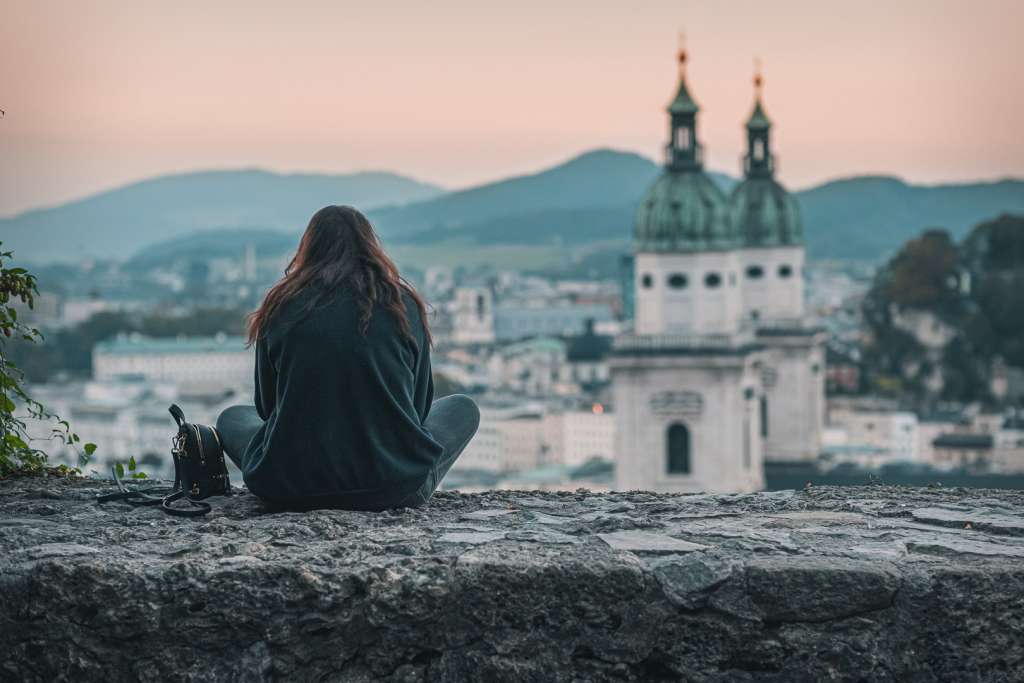 Not to speak of all the delicious Austrian food you should try, the coffee house atmosphere you should feel, and the time you should spend on the city mountains to admire the view.
How many days in Salzburg are too many?
While most of us visit a place only once in their lifetime but there are people who return to Salzburg over and over again. They are lovers of Salzburg, just as I am. And even if I spent my life in the area and the last ten years in the city, I am not bored.
A while ago, I set out on a mission to discover the things you can do as a tourist in Salzburg. I mean the things that an average tourist would do. So far, the list consists of a hundred and eight activities. That's only in the city, and the things you can do have been chosen with the greatest care.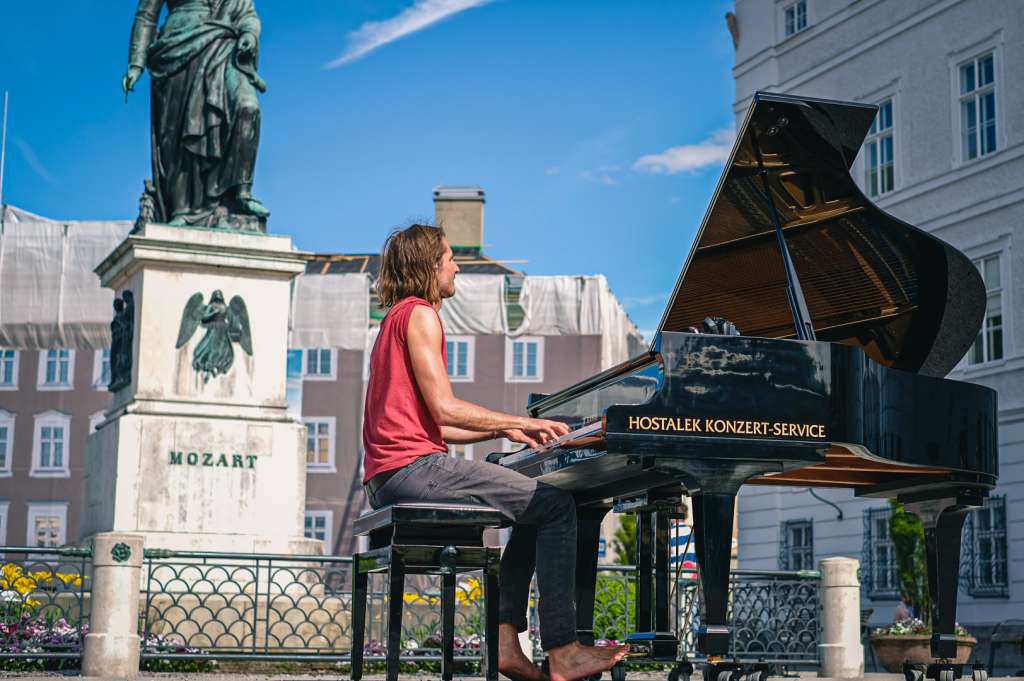 Day Trips and the Surroundings of Salzburg are not included. Not a part of the list are activities that are only of interest to certain groups or things that are not typical to Salzburg. This list, therefore, is not even complete. Together with day trips, you could easily stay two weeks in Salzburg without running out of things to do and see.
What else to consider when traveling to Salzburg?
That all being said, we usually have limited time to travel, and even if we travel open end, there are too many places to visit. Most of you will not be able to spend more than two or three days in Salzburg. You will likely be traveling from or to Vienna and maybe to Munich or Prague.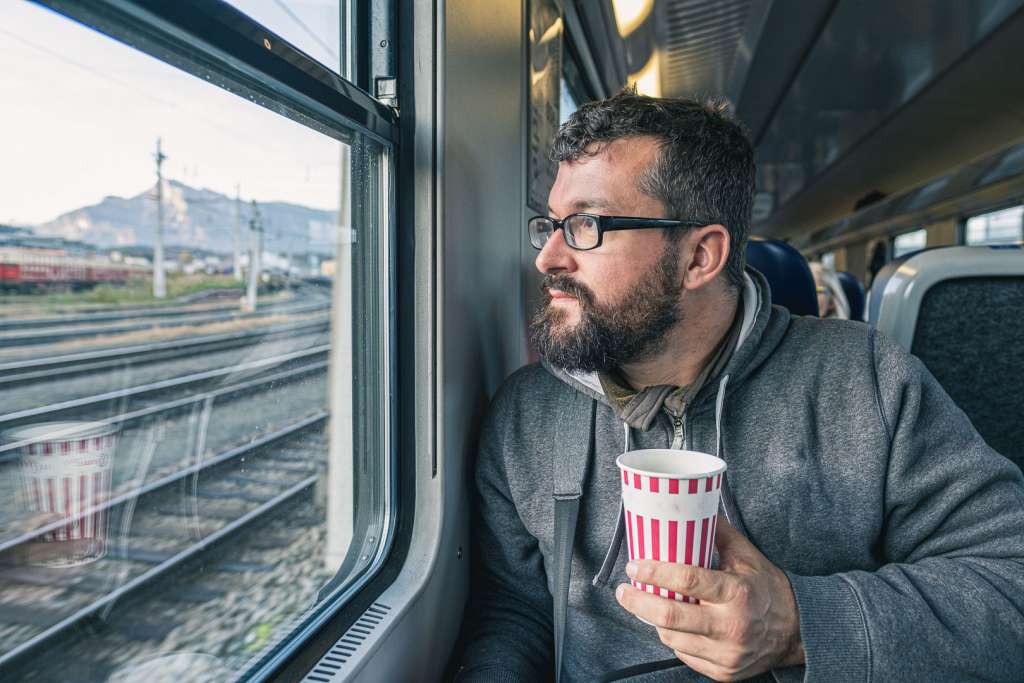 Especially Vienna deserves several days. Vienna is ten times bigger than Salzburg, and there is so much culture, so much art, and architecture. Vienna was voted as the most livable city in the world for several years in a row. Therefore I have to vouch for spending more days in Vienna than in Salzburg when it comes to dividing your limited time.
Munich, on the other hand, can also be visited in a day or even on a day trip from Salzburg. In size, it's the same as Vienna, but the old town in Munich is similar to Salzburg: you reach all the sights on foot and are close together.
Conclusion
While you can see the most famous sights in Salzburg in one day, two is the ideal number of days to visit Salzburg. In two days in Salzburg, you can either spend one day in the city and go on a day trip the next day or dedicate two days to sightseeing in the old town.
In case you are lucky enough to spend more than two days or even a week in Salzburg, you might want to consider multiple day trips, indulge in optional activities that match your interests, eat more delicious food and hike the city mountains to enjoy the marvelous views.
No matter how long you are going to stay in Salzburg, you won't get bored. Even if the city is small, there are countless things to see and to do. I believe Salzburg is one of those places that you like more, the more you get to know it. At least it's what happened to me as a local.
Here are additional resources that help you make the most of your visit:
If you have questions of any kind, please post them in the comments below or contact me via WhatsApp via Email or on social media.