Uncovering the Mystery of Mozart's Death
Explorer's note: Some links in this post are affiliate links. If you make a booking through them, we may earn a small commission at no extra cost to you. This helps us keep providing tours and top-notch travel advice.
Many myths revolve around Mozart's death. Some believe he was poisoned, and many think he was buried in a paupers' grave. Why do we not know where his grave is, and is there really a Mozart skull in Salzburg?
In this article, the facts are laid on the table, the secrets of Mozart's death are revealed, and the common misunderstandings are cleared up.
Listen to the Episode on the Free Walking Tour Podcast instead:
Since the medicine was less advanced, the cause of death was something like "hot fever". The myth that Mozart was poisoned is probably nothing more than a rumor. Mozart was not poor, either. He had debts, but funeral reforms were the real reason why he got a simple funeral.
When and how did Mozart die?
Already a few months before his death on December 5th, 1791, the 35-year-old Mozart felt unwell. Eyewitnesses report that he already looked ill in August at the premiere of his opera La Clemenza di Tito in Prague. However, at the latest at the premiere of The Magic Flute in Vienna in September, he was no longer well. There he allegedly told his wife Constanze that he assumed he had been poisoned.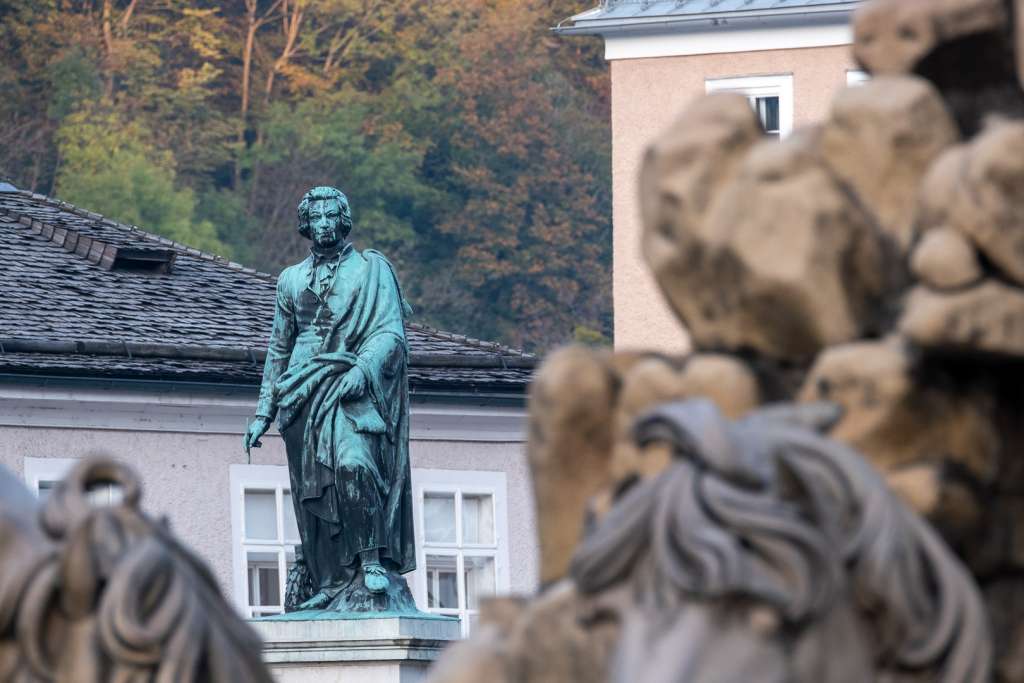 He was bedridden for two weeks before his death and was fully conscious until two hours before his death. So the illness lasted several months.
Among other things, he had severe back pain, high fever, headache, and swollen joints; in the end, his whole body was swollen. The medical treatments, lifestyle, and work ethic probably contributed to the worsening of the situation. Bloodletting, emetics, and cold compresses were conventional treatment methods at that time. Mozart also worked tirelessly until the day of his death.
He finally died in the presence of his wife Constanze, her sister, and his doctor. The doctor and the coroner determined the cause of death to be "Hitziges Frieselfieber" (hot fever), which meant as much then as it does today.
Was Mozart poisoned?
The theory according to which Mozart was poisoned, was spread in modern times, mainly by the film Amadeus. In fact, this theory became popular shortly after Mozart's death. How did that happen?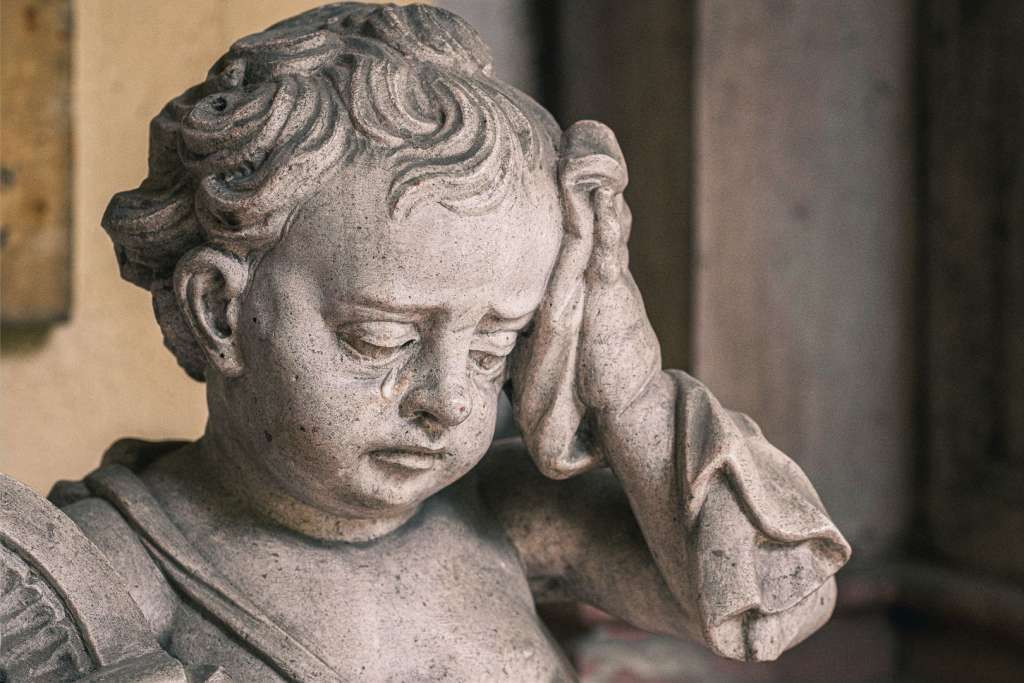 Now Mozart himself was the first to spread this rumor. Even though there was no evidence, at his deathbed, he kept saying that he was sure he had been poisoned. When his first biography was later written, his wife said he had already made such assumptions at the time of the premiere of The Magic Flute during a visit to the Vienna Prater, but rejected them again because he felt better in between.
The rumors that his colleague Antonio Salieri might have poisoned him were already circulating just a few days after Mozart's death. Salieri had no reason to poison Mozart, however. Salieri working for the imperial court was highly respected and more successful than Mozart. This rumor was spread first by the newspaper and later by various writers. In complete mental derangement, Salieri himself is said to have talked about having poisoned Mozart shortly before his death.
But Salieri was not the only one who was blamed for such a vicious murder. Other rumors said that the Freemasons eliminated Mozart, his own wife Constanze, or his student Franz Xaver Süßmayer who may have had a relationship with Mozart's wife. There is no clue or reason for any of these stories. So, of what did Mozart die?
What did Mozart die of?
Other bold theories speculate whether Mozart had syphilis and cured himself to death with mercury or died from improperly cooked pork. Still, these theories are as unfounded as anything previously mentioned. We will never know for sure the cause of Mozart's death. However, today's medicine and the latest research assume that Mozart succumbed to a streptococcal infection.
Such an infection can result in severe rheumatic inflammation and fever. In the end, Mozart probably died of a cardiovascular failure caused by the inflammation of the heart muscle. As mentioned above, the treatment methods of the time probably made the situation worse rather than better. For example, two liters of blood were taken from him shortly before his death.
Was Mozart poor when he died?
Mozart earned very well, but also spent a lot of money. Money was not important to him, and he could not handle it. He liked to play and drink and led an excessive lifestyle. Again and again, he had to ask friends for financial help. At his death, Mozart was heavily in debt. On his deathbed, he complained that he had not provided for his wife and children.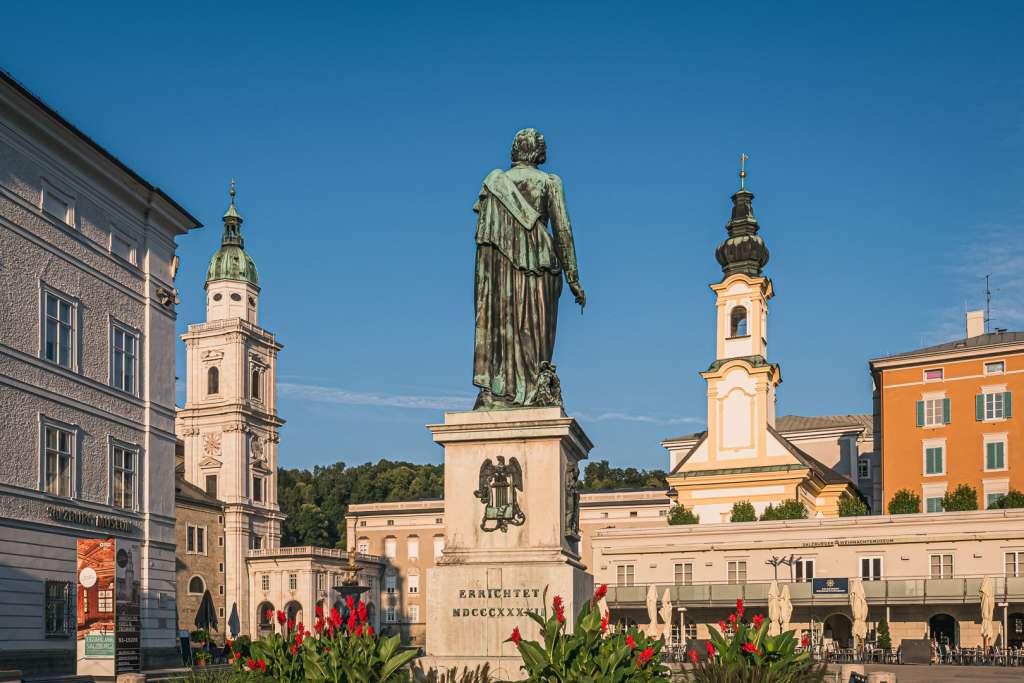 His wife Constanze paid the debts Mozart left behind mainly by organizing concerts where his works were performed, but also by selling Mozart's manuscripts. She gave away and even destroyed many of his works. But was Mozart really too poor to get a proper funeral?
Was Mozart buried in a paupers' grave?
Shortly before Mozart died, Joseph II reigned as Habsburg Emperor in Vienna. Joseph was the son of Maria Theresa and continued to develop his mother's reforms. One of these reforms was a burial order. In this, it was determined that no more magnificent funerals were allowed to take place. One grave was for four or five corpses.
For a while, even savings coffins had to be used. With these coffins, one could open the bottom to get rid of the body and reuse the coffin. However, this law was soon abolished for piety and was no longer in force when Mozart died. Mozart's body was not merely wrapped in a linen cloth and thrown into a mass grave.
The burial that Mozart was given was common for the time. It was a third-class funeral. The first two classes were reserved for the nobility. After all, Mozart was an ordinary citizen of Vienna and a subject of the Habsburg Emperor.
Where is the Mozart grave?
After Mozart died just after midnight on December 5th, he was laid out in an open coffin in his apartment on the same day and taken to the St. Marx cemetery the next day.
Constanze probably accompanied the corpse of her deceased husband to the consecration at St. Stephen's Cathedral. Still, it was not customary at that time to accompany a corpse to the grave. The cemetery of St. Marx was still outside the city walls. With this, we are doing away with another myth. The myth that no one came to Mozart's funeral because he was lonely and unpopular at his death.
Constanze tried to visit Mozart's grave only 17 years later. However, it's common practice in Austria to dig up a burial site after ten years to use it again. Unfortunately, in the meantime, the responsible gravedigger had died, and nobody knew where Mozart was buried exactly.
What's with the Mozart skull?
The Mozart skull appeared in the middle of the 19th century. Supposedly the gravedigger kept him while reburying the Mozart grave. Since 1900 this skull was in possession of the Mozarteum Foundation. However, for a hundred years, it was not known whether the skull was really from Mozart. This was to be changed for Mozart's 250th birthday in 2006.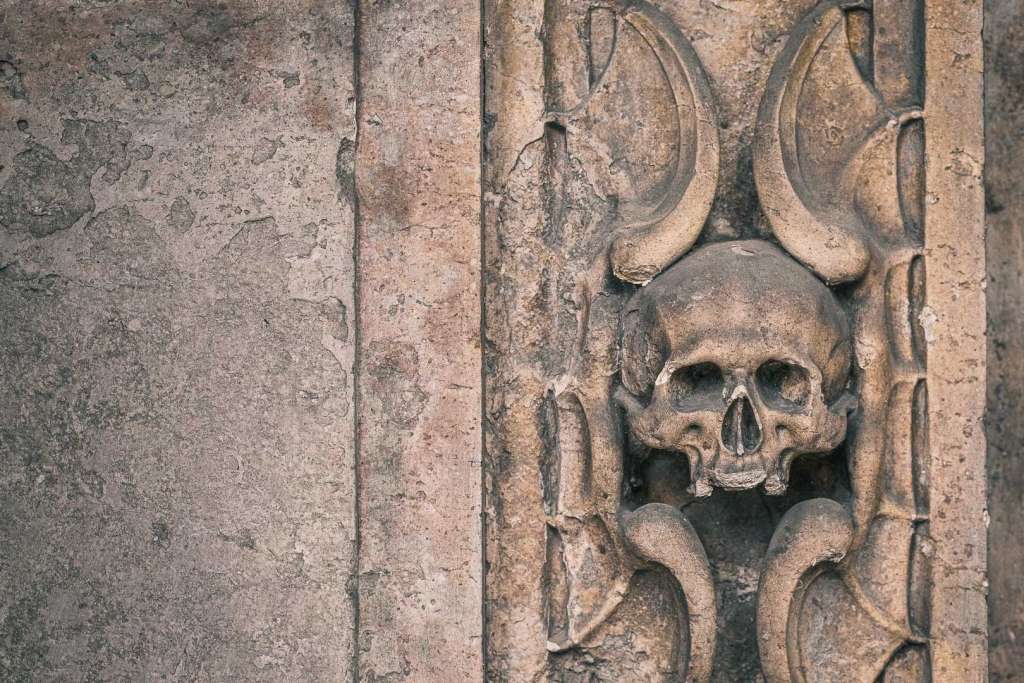 To verify the authenticity of the skull, the DNA was to be compared with the bones of Mozart's niece and his grandmother. They are buried at the Sebastiansfriedhof Cemetery in Salzburg. Hope was high.
What the investigation has shown, however, is that none of the people buried in the family grave at Sebastian's cemetery are really related to each other. Neither with each other nor with the skull.
Therefore we still don't know who the skull belongs to and also no longer know who is buried in the family grave. Another thing we do not know about Mozart and probably never will.
Where is Mozart's family buried?
Mozart's mother already died when Mozart was in his early 20s. At that time, Mozart's father had a permanent position with the Archbishop of Salzburg, which he wanted to pursue. But Mozart wished to travel further because Salzburg was too small and too conservative for him, and there were more opportunities everywhere else.
Since his father did not want him to travel alone, Mozart was accompanied by his mother. Unfortunately, after two years of traveling, she died in Paris and was buried there at the Saint Eustache cemetery. Where exactly her grave was is not known anymore either.
Mozart's father Leopold died four years before his son; according to the memorial, plaque is buried in the family grave at Sebastiansfriedhof Cemetery in Salzburg. We know that this is not true and that he is buried nearby in one of the crypts at the cemetery.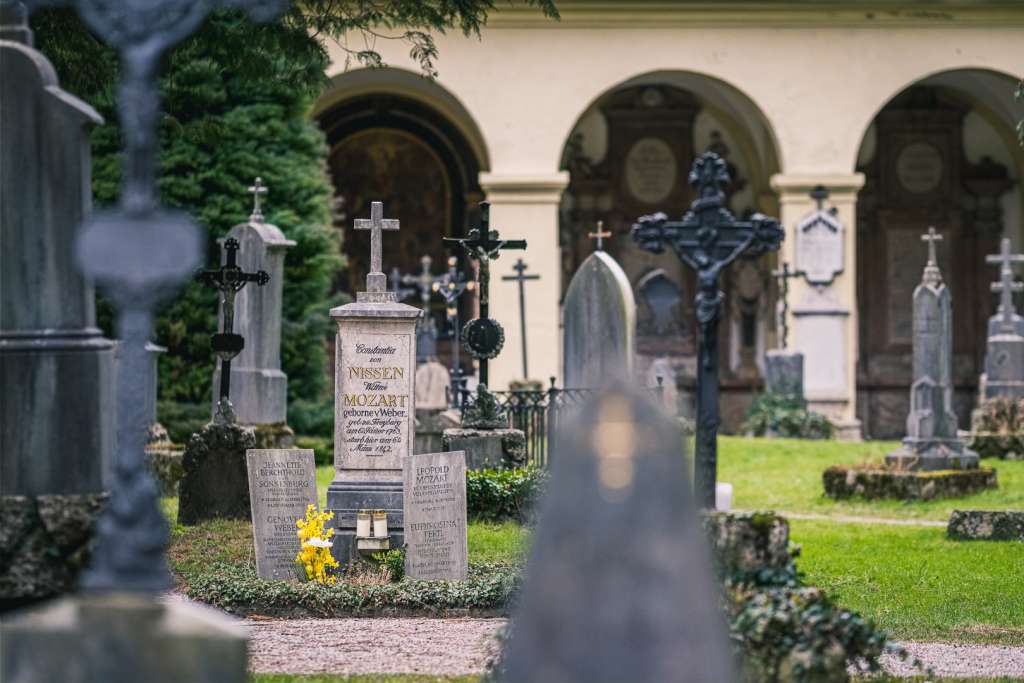 Mozart's sister Nannerl was also a successful musician but only as a child. They traveled together, but as a woman at that time, she was forbidden to give concerts once she grew up. At her father's request, Nannerl married an older man and moved to Sankt Gilgen in the Salzkammergut. When her husband died, she immediately moved back to Salzburg and taught piano in Salzburg. She outlived her brother by almost 40 years and is buried at her own request in the cemetery of Saint Peter. Malicious tongues claim she did not want to be in the family grave when Mozart's widow Constanze is also buried there.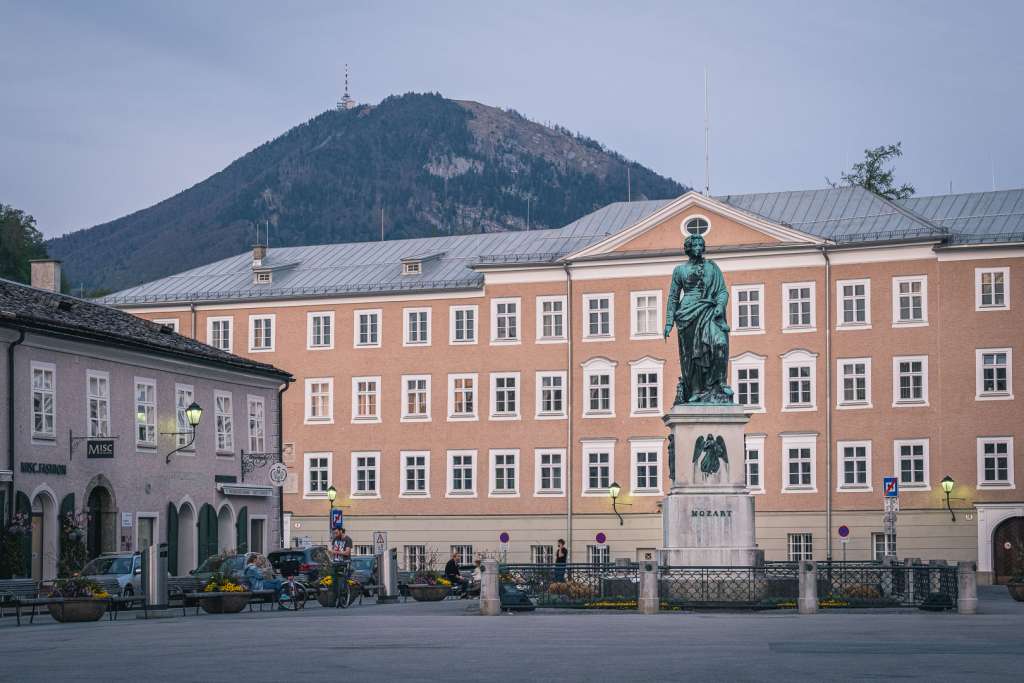 Constanze survived all the others. She died in Salzburg in 1842 at the age of 85. At that time, Mozart was just beginning to become popular again. The Mozart statue in Salzburg was supposed to be erected in 1841, but there was a delay due to Roman remains found during construction. Therefore, the statue was not inaugurated until the 51st anniversary of Mozart's death. It was finally inaugurated in the presence of his sons, but Constanze could no longer see the finished statue due to the delay.
Are there any descendants of the Mozart family?
Of the six children, Mozart's parents had, only Wolfgang and his sister Nannerl survived childhood. Mozart and Constanze had two sons who both died childless. Mozart's sister Nannerl had three children, but only one of them reached adulthood. That son had a daughter who died childless. Therefore the line of Mozart is extinct.
Conclusion
Many of the myths surrounding Mozart's death, on closer inspection, turn out to be mere rumors. There is no reason to believe that he was poisoned. Mozart was in debt when he died but not as poor, lonely, and unpopular as is often claimed. Of course, a poisoning would be more exciting than a simple illness, and so would the forgotten genius.
Nevertheless, there are things about Mozart's death that we do not know and things we will probably never find out.
My recommendation for your visit to Salzburg is to visit Saint Peter's cemetery, where Mozart's sister is buried, and a visit to Saint Sebastian's where the Mozart family grave is. These places are a must, even if you don't care about Mozart. However, if you are generally interested in Mozart, here is a guide to walk in Mozart's footsteps in Salzburg.